UK defends right to deport asylum seekers under Dublin regulation
Published time: 2 Mar, 2016 15:08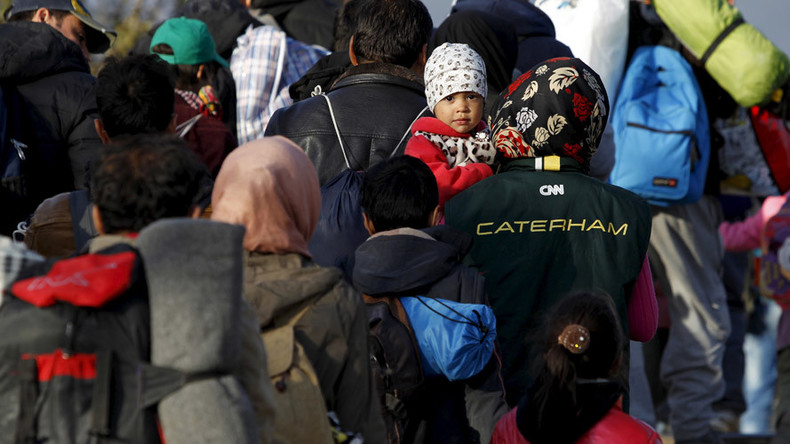 Lawyers are challenging the UK on its use of the so-called Dublin regulation, which allows the government to send asylum seekers back to the first EU country they entered, often southern European states.
The Home Office is currently embroiled in a series of cases fighting to uphold their ability to use the Dublin regulation.
In one case being tried at the court of appeal, the UK is fighting to deport an Eritrean woman to Italy, even though she claims she was raped repeatedly while sleeping on the street, the Guardian reports.
In addition, the Home Office is trying to secure the removal of an Afghan man back to Italy, even though he attempted suicide after ending up homeless.
The Dublin regulation is not functioning.The issue of who should grant asylum cannot simply be answered by pointing to where #refugees are.

— Peter Sutherland (@PDSutherlandUN) February 29, 2016
Greg Ó Ceallaigh, a human rights barrister from Garden Courts Chambers, which challenges removals to Italy, France and Austria, criticized the UK government for ignoring the nuances of the Dublin regulation, saying its effects on vulnerable asylum seekers are "catastrophic."
"The government position is that if you have been fingerprinted somewhere else they will send you there, whereas actually the Dublin regulation is more nuanced than that," he told the Guardian.
"The government is not interested in that, they are just interested in where people can be put.
"Two of the three Italy removal cases involve severely traumatized women with a history of severe sexual violence. The places they are being sent back to don't have enough security, there is not enough access to mental health facilities. Inevitably some people are more seriously affected by inadequate reception facilities."
Between January and September of last year, the UK made more than 2,000 requests to transfer asylum seekers to another EU country under the Dublin regulations, of which about 500 resulted in a removal. Italy was the main recipient of these requests, with 779 "take back" applications and 174 transfers.
The criticism comes as the European Commission mulls scrapping the Dublin regulation altogether.
Recent judgments from top EU courts have already restricted the government's ability to deport children and families under the Dublin regulations, as European countries attempt to grapple with one of the worst refugee crises in history. European Courts have halted deportations to Greece entirely, which serves as the first port of entry for many migrants fleeing from upheaval in the Middle East.