Fascist father: Catholic priest filmed snorting cocaine, surrounded by Nazi memorabilia (VIDEO)
Published time: 29 Feb, 2016 17:00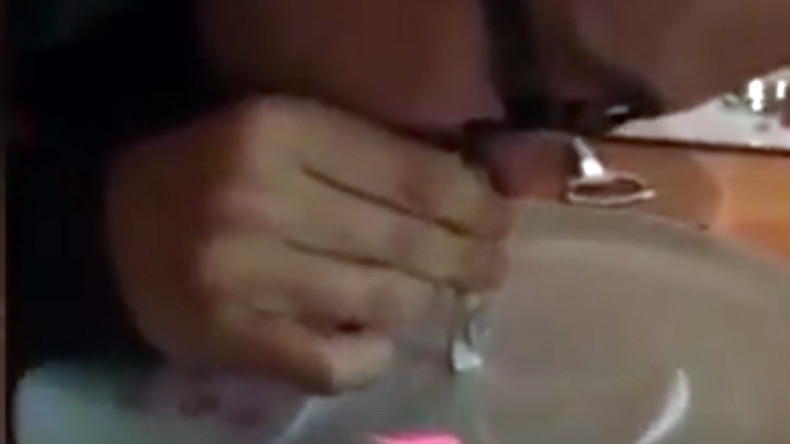 Nazi memorabilia adorns the room in a video which caught a Roman Catholic priest snorting a line of cocaine at his own house party.
Father Stephen Crossan, 37, appears to snort a line of the Class A drug through a £10 note at the end of a wild night drinking whiskey and beer.
In a video obtained by the Sun on Sunday, he can be heard saying "I shouldn't" before snorting a white line of the substance from a plate.
The Catholic priest denied he is a Nazi and a habitual drug user, insisting he doesn't have "an issue with drugs."
A source told the newspaper that Crossan and a group of friends made their way back to his house, which is on church grounds, after being kicked out of a nearby party.
"The house was lovely but we were stunned to see the Nazi stuff. It was all over the house," said one partygoer, according to the newspaper.
"At one point Stephen put on a cap and did the Nazi salute. It's shocking. He's supposed to be an upstanding member of society. He shouldn't be taking drugs."
Crossan admitted to taking drugs, telling the paper: "It was just the one night and that was it. I do not have an issue with drugs."
He denies being a Nazi however, insisting the memorabilia was there because he collects "historical stuff."
Crossan said he was suffering depression and was on sick leave when the footage was taken. He said he has since left the church, but was being backed by the parish.
A spokesman for the bishop said Crossan would be supported through his issues, according to the Daily Mail.