Online shopping masks illegal gun trade – police chief
Published time: 29 Feb, 2016 15:55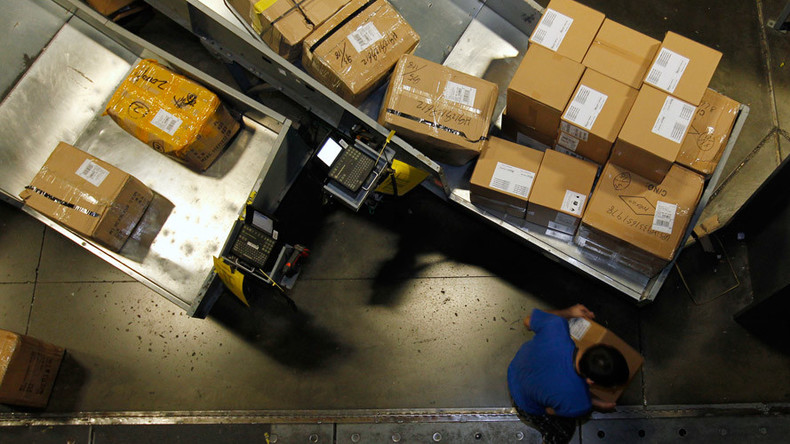 A rise in the number of parcels being delivered to the UK could help criminals smuggling guns into the country, a top police officer has warned.
Speaking to the Guardian, Chief Constable of West Midlands Police Dave Thompson said there had been a rise in the number of guns being brought into the UK, adding that the firearms were being reactivated overseas and then delivered back to British addresses.
He said police had also upped their operations to clamp down on illegal arms acquisition after the Paris attacks and insisted that despite the rise, guns and ammunition are hard to come by in the UK.
"Traditionally you'd have seen maybe six or seven years ago we'd be stopping people at Dover with 10 Baikals [a make of gun] concealed in compartments in the car. That's become less of a feature. What's become more of a feature is weapons through the fast parcel system, individual items coming through," he said.
The police chief said the Paris attacks, which left 130 dead and more than 300 injured when Islamic State terrorists detonated suicide vests and staged shootings at a number of venues in the city, was a "game-changer" for police.
He advocated more armed police on the streets of London, saying that special forces may not be able to arrive at the scene of a terror attack fast enough to respond. Thompson said more armed police are already patrolling the streets in the West Midlands.
He explained that a terrorist attack would be very different to a normal firearms operation.
"While we do plenty of firearms operations, we deal with people who there is not much debate we are going to win the encounter with, because we're better trained, we're better capable, they generally don't fire back at us," he said.
"[During a terrorist attack, however], we are dealing with situations where you are not guaranteed winning in the encounter early on and I need to give the firearms officers the best chance to win," he added.
Thompson fears guns smuggled into the UK could end up in the hands of terrorists.
"We can't safeguard ourselves by relying on criminals who might have access to firearms to have benign intent," he said.
People are bringing guns into the UK by dismantling them abroad and sending in the pieces separately, he added.
"We have to watch a trend of disassembling the weapons and sending them in component parts."