UK secretly deployed military advisers in Libya to battle ISIS – media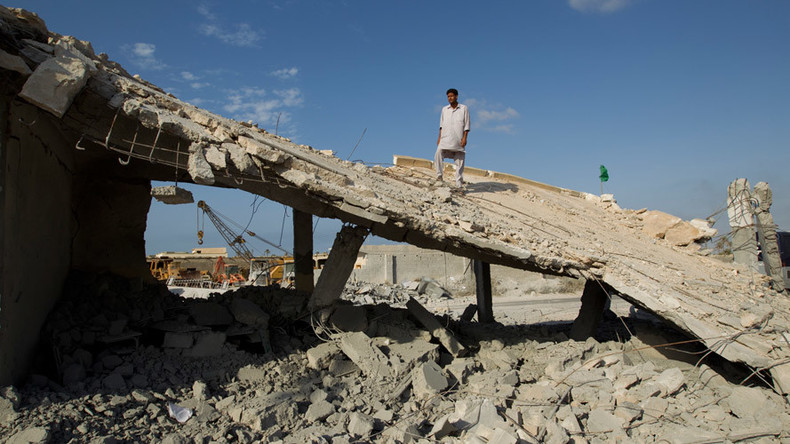 A "small number" of UK military advisers are secretly operating in Libya along with US special troops, sources told the Telegraph. The aim of the operation is to battle Islamic State (IS, formerly ISIL/ISIS) militants in the conflict-ravaged country.
"Special forces commandos" are reportedly working with their "US counterparts" in the city of Misrata, northwestern Libya, the paper said Saturday.
The Telegraph cited Western officials and sources on the ground who claimed that a "small number" of British troops are currently on a "low key mission" in the city.
Also, the US military in Libya have started "giving tactical training" to several local militias, the sources said.
The paper obtained confirmation that "training" of local rebels had been taking place in recent weeks from separate officials close to Western governments. It is not yet clear which EU countries took part in this "training."
The British government has so far refused to comment on the Telegraph report.
In January, Jonathan Powell, the UK Special Envoy to Libya, was speaking about battling Islamic State terrorists.
"There are a number of armed groups there sitting next to Isil who have the capacity to deal with it. But they need to be united and have a common cause if they are to do something," he said.
READ MORE: France waging secret war in Libya – report
The UK is not the only country said to be operating in the war-stricken state. On Wednesday, it was revealed that France is also using their special forces and commandos to battle Islamic State there.
"The last thing to do would be to intervene in Libya. We must avoid any overt military engagement, but act discreetly," a senior military source told Le Monde.
In the meantime, Federica Mogherini, EU top diplomat, said that the EU will only intervene against the terrorist group Islamic State (IS, formerly ISIS/ISIL) in Libya if it receives an official invitation from the legitimate government of the country.
Libya has been in turmoil following the toppling of Muammar Gaddafi's regime in 2011. Since the spring of 2014, two governing groups are in a war for power over the country. Islamic State took advantage of the situation and seized some territories in the center of the country – including the port of Sirte.
Five years on from the start of the uprising, Libya is in a markedly worse position. Its oil revenues have halved, while it is also facing a growing threat from Islamic State, which is looking to capitalize on the lack of political stability and political infighting.
You can share this story on social media: