Immigration to Britain triple Downing Street's target
Published time: 25 Feb, 2016 14:31
Edited time: 25 Feb, 2016 19:05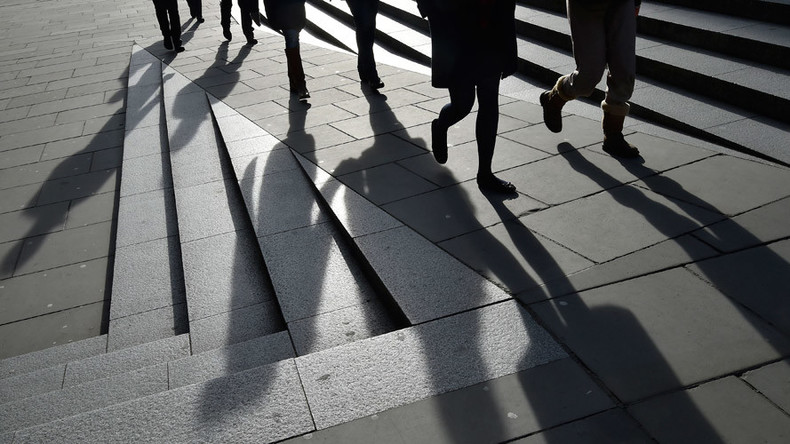 Net immigration to Britain in the year ending September 2015 stood at 323,000 - over three times higher than the government's target, new figures reveal.
The data, released on Thursday by the Office for National Statistics (ONS), shows that immigration to Britain increased by 2,000 to 617,000 during this period, while emigration fell by 29,000 to 294,000. The figures also reveal that net immigration for the year ending September 2015 rose by 31,000 within 12 months.
The ONS statistics will come as a blow for the 'remain' camp lobbying for Britain to retain its EU membership ahead of June's 'In/Out' referendum. Migration is expected to play a key role in Brits' decision-making process - and the ONS' latest figures far exceed the levels Prime Minister David Cameron had pledged in 2010.
The figures reveal that some 30 percent of immigrants were EU nationals arriving for work, while 21 percent were non-EU citizens coming to the UK to study. Other arrivals included people from non-EU countries who intended to work (12 percent) and families migrating from non-EU states (8 percent).
Amid fears that the results could amplify support for the 'leave' campaign, Home Secretary Theresa May has insisted there would still be a migration crisis whether or not Britain is a member of the EU.
Commenting on the ONS figures, UK think tank British Future said they showed a clear need for the government to focus on migration and the way it is broached by politicians.
"[The figures mean] that immigration will be a big issue in the EU referendum– and neither side is being honest with voters about what they can and can't do about it," British Future director Sunder Katwala said.
"If the PM and home secretary keep saying we can stay in, keep free movement and hit the target, nobody will believe them.
"Leave voices say they will cut immigration significantly – but at the same time say a post-Brexit Britain will welcome more Commonwealth migrants. When non-EU migration is over 200,000 a year, they can't have both."
Katwala said the government must work to rebuild public faith in its ability to manage migration flows.
"The government needs to work hard to rebuild trust in its competence to manage immigration," he said.
"It should start with a long, hard look at the net migration target – what could be done to meet it and what the impacts would be. Targets aren't bad in themselves, but they have to be grounded in reality."
The ONS figures come as Greece announces it will not become a "warehouse" for refugees, and urges other EU nationals to bear the brunt of increasing levels of migration across the continent.
"We will not accept turning the country into a permanent warehouse of souls with Europe continuing to function as if nothing is happening," Greek Prime Minister Alexis Tsipras told the Greek parliament on Wednesday.