Foul-mouthed army instructors told to stop swearing at recruits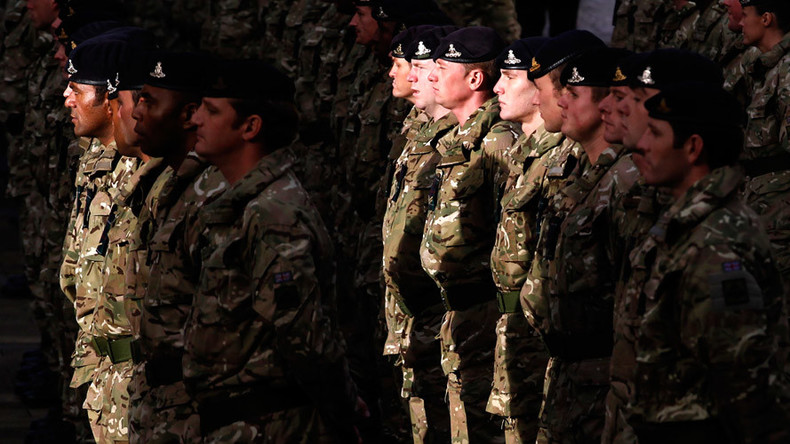 Swearing at recruits is no longer acceptable, army instructors have been told by the Ministry of Defence.
Following a BBC documentary on basic military training, during which recruits were verbally abused by an instructor, the Ministry of Defence (MoD) told the broadcaster "it does not condone the use of abusive or insulting language towards recruits."
During the 'Civilians to Soldiers' program which was recently aired, one instructor told a recruit who had failed to complete a task: "Seriously, I ask you to do one f***ing thing, it was to do that f***ing list on the board which I had the kindness to write down for you lot."
"Well that didn't work. Right now, you lot have got me f***ing raging! Mr f***ing Nice Guy is not coming back," he added.
The BBC says it has now been informed a meeting will he held to address the issue, but that it is unlikely swearing will be banned throughout the British Army.
The news is particularly embarrassing against the background of a second inquest into the shooting death of recruit Cheryl James at the army's notorious Deepcut training camp in 1995. The original verdict was one of suicide.
Three other recruits died of gunshot wounds at the camp between 1995 and 2002 and lawyers for James' family have raised allegations that recruits were abused, pimped out and female trainees seen as a sexual challenge by instructors.
In January the Royal Navy was under the spotlight after allegations that new recruits to a Scottish-based commando unit charged with protecting Britain's nuclear weapons were made to carry out up to 100 press-ups while another Royal Marine sat on their back.
It is understood no one at the Faslane nuclear base was hurt. Rear Admiral Christopher Parry said similar incidents had occurred in the past. The military recently outlawed any kind of initiation ceremonies.
"There needs to be zero tolerance. It is pretty unprofessional," Parry told the Times.