Tories to sell off NHS recruitment agency - EXCLUSIVE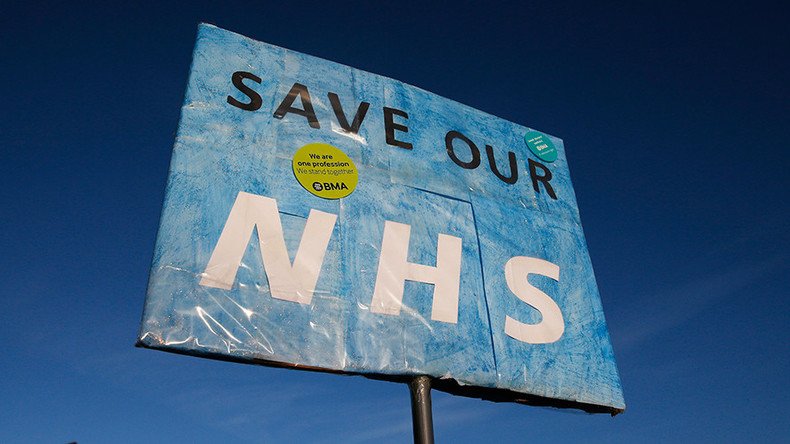 Britain's Department of Health (DH) is going ahead with plans to sell the National Health Service's (NHS) in-house recruitment agency, NHS Professionals (NHSP), sources close to the deal have told RT.
Rumors of privatization have hounded NHSP for years, but two sources have finally confirmed to Going Underground's Olga Masalkova that the government is ready to unload the agency, which serves as the main provider of temporary medical staff to NHS trusts across the country.
"Both of our sources, from different institutions, have confirmed that the government has made a decision to privatize it," Masalkova said.
"They are still contemplating the particulars of the deal, so they haven't decided whether they're going to go ahead and sell 100 percent, or keep a small stake in NHS Professionals.
"But, what we're hearing, is that they are going ahead."
The DH has, however, denied the claims.
"Our work with Deloitte is ongoing and no final decisions have been made – we are examining a range of options to identify the best solution for the NHS Professionals," the department said in a statement.
More than 60,000 nurses, doctors, administrators, midwives and other medical professionals are registered with NHSP, according to the agency's website.
The government first announced plans to explore private sector investment in the agency in 2010, but the scheme was indefinitely delayed for undisclosed reasons. In 2014, reports surfaced that the DH was teaming up with accountancy firm Deloitte to look into privatization of the NHPS, but no formal announcement was made at the time.
The decision is being mulled as the agency has in recent years begun to turn a profit. In 2015, NHSP's profit grew 43 percent to £8 million.
The deal would be the latest in a spate of recent private sector incursions into public health services in England. In 2012, the government passed the Health Social Care Act, which created a competitive market for health services.
Masalkova warned that further privatization of the NHS would drive up health care costs across the board.
"With agency costs skyrocketing, just last year the government paid over £3.3 billion on temporary staff and if NHS Professionals are privatized we could see those figures going even higher. And obviously that's not in the taxpayers' interests, and not in patients' or doctors' interest," she said.
You can share this story on social media: