Cameron begins last-ditch EU negotiations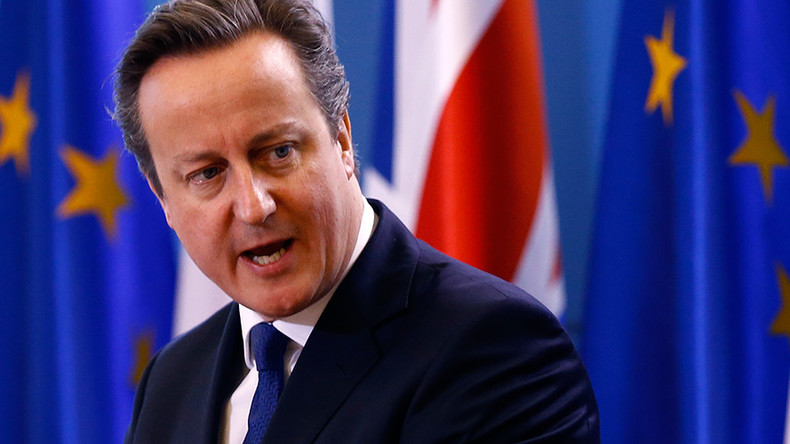 Prime Minister David Cameron will begin talks on Thursday with 28 EU leaders in an attempt to broker a deal to keep Britain in the European Union. The PM says there are only a few obstructions in the way of an agreement.
The talks mark the end of a week of last-minute diplomacy from Cameron, who has met European leaders in a bid to promote a renegotiated membership for Britain.
If an agreement is reached in Brussels on Thursday, Cameron will call an emergency Cabinet meeting on Friday to reveal the deal, and the referendum campaign can begin in earnest.
One senior EU diplomat told Reuters the talks are the final negotiations for Britain.
"I think there is an appetite at all levels to try and get there and take as long as it takes us to get there," they said.
"The mood around town is that people think that if we don't get it solved now, we're never going to solve it."
Cameron is looking to reform four main areas: open immigration, safeguards for the financial sector, greater business competition and for Britain to be exempt from "ever closer union."
Thursday's talks are expected to include specific details about how London's financial district can be protected from the eurozone, as well as debate about how long Britain can apply emergency measures to curb welfare payments to EU workers living in Britain.
Speaking ahead of the talks, European Council President Donald Tusk said the negotiations are "very advanced," adding there is "no better time" to reach an agreement.
He told EU leaders on Wednesday evening: "The negotiations are very advanced and we must make use of the momentum. There will not be a better time for a compromise."
Failure to reach a deal would be "a defeat both for the UK and the European Union, but a geopolitical victory for those who seek to divide us," he said.
However, Tusk warned there is "no guarantee" a deal can be reached.
In Britain, Cameron has been attempting to sway prominent Euroskeptics to join his cause, with Home Secretary Theresa May showing signs she may back any agreement reached.
However, high-profile Tories including London Mayor Boris Johnson and Justice Secretary Michael Gove have warned the proposed deal does not give enough power to Britain and suggested they could support a Brexit.
The pair are concerned the agreement would leave Britain's legal system powerless to European courts, and despite a 40-minute meeting at 10 Downing Street with the Mayor of London, Cameron was unable to convince Johnson of his renegotiation plans.