'Shakespeare's Bastard': Did British bard's illegitimate son become Poet Laureate?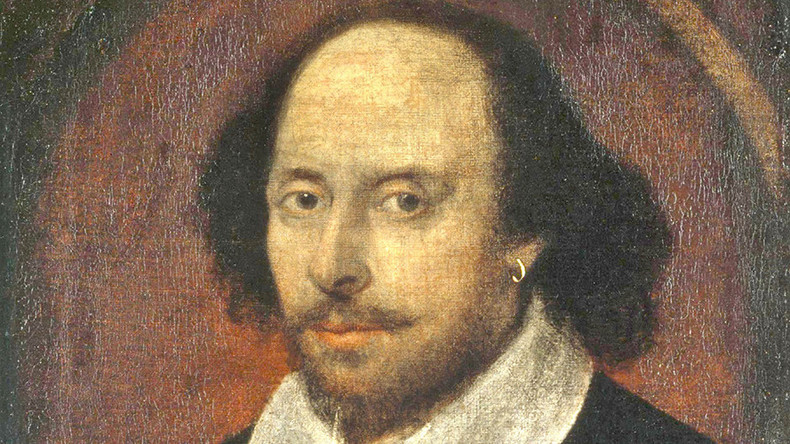 Famous playwright William Shakespeare could have had an illegitimate son, a new biography of the bard claims, but academics at the time shunned the theory because it would have tainted Shakespeare's reputation.
Author Simon Andrew Stirling alleges that William Davenant was the biological son of Shakespeare in a new biography titled "Shakespeare's Bastard," but that Shakespeare became known as the boy's godfather to prevent damage to his image.
Stirling claims that the playwright, who was married and had three children with Anne Hathaway, had an affair with Jane Davenant, a tavern mistress.
Hathaway lived in Stratford-upon-Avon, where she raised the three Shakespeare children – Hamnet, Susanna and Judith – but Shakespeare himself lived and worked in London. Stirling suggests that while the bard was commuting between London and Stratford, he would stop off at Jane Davenant's tavern in Oxford for more than a pie and a pint.
Rumors about Shakespeare's illegitimate child originally spread throughout society by John Aubrey (1626-97), who was a friend of the Davenants.
"I have heard Parson Robert say that Mr W Shakespeare haz (sic) given him a hundred kisses," he once wrote.
Novelist Samuel Butter (1835-1902) said that Davenant, who also became a prominent literary figure, "writ with the very same spirit that Shakespeare [did], and seemed content enough, to be called his son."
Davenant was appointed Poet Laureate in 1638 and his career spanned numerous decades, during which time he wrote plays and poetry and managed theaters, as well as taking the Royalist side in the 1640s Civil War.
Davenant died in 1668 and was buried in Poet's Corner, in Westminster Abbey.
In Stirling's book, he claims that Shakespeare's Sonnet 126 is not a homoerotic sonnet about the Earl of Southampton, as it has been presumed by other academics, but rather it is written for a young child.
Stirling says that the Earl of Southampton and Shakespeare were no longer in communication when Sonnet 126 was written.
"Coming so soon after two sonnets composed in 1604, it would be rash to presume that the 'lovely Boy' of Sonnet 126 was the mature Earl of Southampton.
"The poem appears to have been written to a very young child, whose birth caused his mother's full-moon belly to wane."
You can share this story on social media: