Jeremy Hunt 'vote of no confidence' petition growing rapidly in junior doctors dispute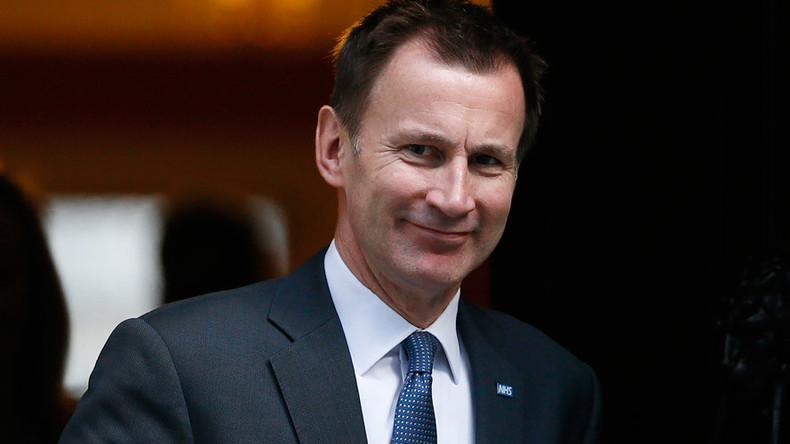 A parliamentary petition for a no confidence vote in Health Secretary Jeremy Hunt is rapidly approaching 50,000 signatures.
The petition, started by Graham Hillman, attacks Hunt's record in the top health role.
"Mr. Hunt recently gave totally inappropriate advice to Google conditions before seeking medical opinion," it states.
"He referred to Paramedics as Ambulance Drivers and has caused the first Doctors strike in years of the NHS. Mr. Hunt is destroying all staff morale in the NHS & will cause recruitment issues."
On Thursday Hunt swore his plans to make junior doctors to work longer hours for lower pay would be forcefully imposed, in spite of a second national day of strike action.
Hunt told the House of Commons that last minute negotiations with the British Medical Association (BMA) had collapsed.
His announcement could trigger more industrial action among furious junior doctors, who believe the new contracts will leave them vulnerable to making errors.
Hunt told MPs the negotiations and contracts had created "considerable dismay" among junior doctors, but he believes that over time the contracts will be viewed as a positive change, highlighting the importance of a seven-day National Health Service (NHS).
Earlier in the week, Hunt's chief negotiator said talks had reached "the end of the road."
The BMA responded to the announcement, calling it a "total failure" of the government to listen to doctors and the NHS.
Petitions which hit the 10,000 mark will get a response from parliament and any which exceed 100,000 signatures will be considered for debate.
You can share this story on social media: