Ditching Trident won't achieve nuclear-free world – Benn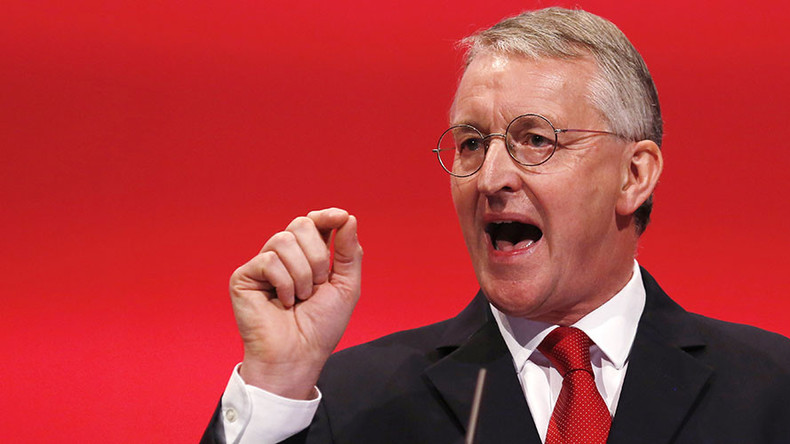 Urging against unilateral nuclear disarmament, Shadow Foreign Secretary Hilary Benn has warned that scrapping the UK's Trident deterrent is not the way to attain a nuclear-free world.
Speaking at the Chatham House think tank, Benn said: "I want a world without nuclear weapons … I think the way to get there is by multilateral negotiation and not by unilateral action."
Benn's comments come as the Shadow Cabinet prepares to decide whether to back Labour leader Jeremy Corbyn in calling to ditch the nuclear deterrent, ahead of a vote on renewal that will be held sometime this year. Although Corbyn is a lifelong opponent of nuclear weapons, most members of his Shadow Cabinet back renewal of the four Vanguard submarines.
Benn argued that giving up the UK's weapons unilaterally would not force other states to abandon their own nuclear deterrent systems.
"If we gave ours up, I don't believe for a second any one of the other nuclear powers in the world would say: 'Well, if you are not going to keep yours any more, we are going to chuck ours in the dustbin.' It would not happen," he said.
Benn warned that disarmament may lead to a world where all countries but North Korea have abandoned their weapons.
"Who fancies living in a world in which everyone else has given up their nuclear weapons and North Korea still has its nuclear weapons? If you fancy that, put your hands up."
READ MORE: Trident la-la land? Pro-nukes Labour MPs attack disarmament proposals
Just seven of the 31 members of Corbyn's shadow government support abandoning the Trident subs. Last month, the Labour leader replaced his shadow defense secretary, Maria Eagle, who backed renewing the system, with anti-Trident Emily Thornberry.
Earlier this week, Shadow Home Secretary Andy Burnham suggested that compromise between the two opposing camps within the party may be impossible.
"There are two positions here which are difficult to reconcile - maybe impossible to reconcile - and the party has got to find some way of accommodating those positions and move forward and don't let this issue take over everything," he told BBC's Radio 4.
You can share this story on social media: