Army cadets hospitalized in suspected drugs incident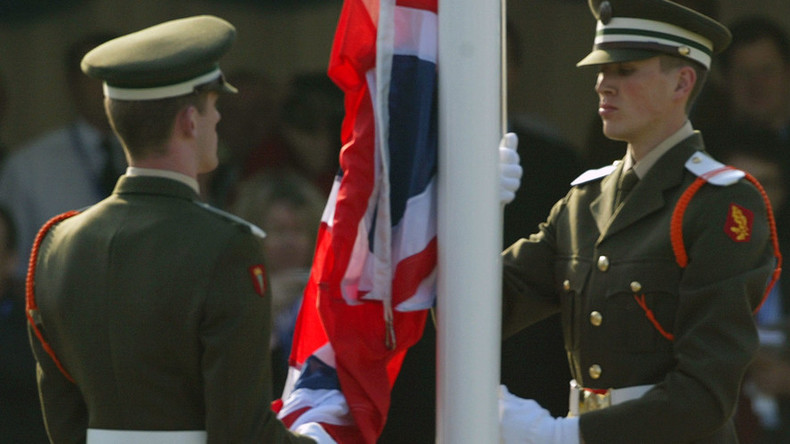 Nine army cadets have been taken to hospital with health problems following suspected drug use at a military camp in northern of England.
Police are investigating the event which took place at Altcar Training Camp in Merseyside on Saturday. The hospitalized individuals have since been released.
A police spokesperson explained that the nine youths were examined at two hospitals in the area before being allowed home.
"Merseyside Police can confirm that they have commenced an investigation at Altcar Training Camp after a number of young cadets became unwell overnight [Saturday] following a suspected drug-taking incident.
"The exact circumstances cannot be confirmed at this time, however nine young people have been examined at two local hospitals and since released.
"At this time, it is believed that no other cadets have been affected. Parents of other children who attended the camp this weekend and who have any concerns about the health of their children should seek appropriate medical advice."
The camp is used by the North West of England and Isle of Man Reserve Forces' and Cadets' Association (NW RFCA), and boasts a 620-acre estate with beaches, dunes, fields and woods.
Its website states it is "one of the UK's premier facilities for small arms marksmanship training." Over the course of a year, more than 16,000 service personnel and cadets are trained at Altcar.
The nearby village of Hightown is also used for military and civilian activities and training.
An army spokesperson said they were aware of the incident.
"We're aware of an incident at Altcar Training Camp involving members of Merseyside Army Cadet Force. Merseyside Police are investigating and so it would be inappropriate to say anything further at this stage."
Last summer, an army cadet camp made headlines after two volunteers were suspended following an abuse allegation.
The men, who worked as instructors at the Clwyd and Gwynedd Army Cadet Force, were suspended and told to hand over their uniforms after complaints were made about their behavior.
The incident took place during an annual camp where hundreds of school-age children take part in army training and activities.
Army Cadet Force policy is to immediately suspend staff who become the subject of complaints.
You can share this story on social media: