​Army recruitment sergeant sexually assaulted female cadets, court told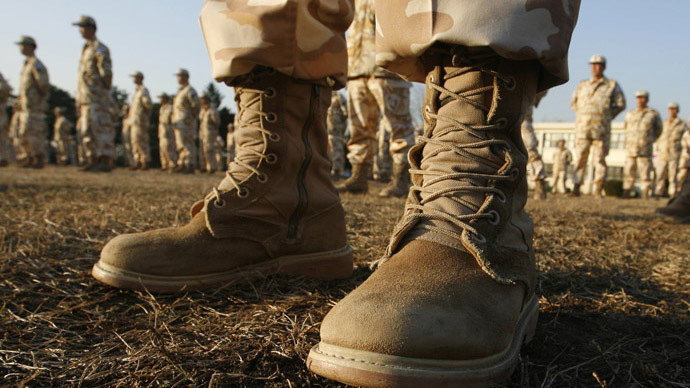 A British Army sergeant sexually attacked and raped female cadets as young as 15, a court has heard.
Edwin Mee, 45, allegedly attacked 11 victims when he was a recruitment sergeant for the Army in Croydon, south London, and Cheam, Southwark Crown Court heard.
Mee is charged with 17 counts of sexual assault, three rapes and one count of assault by penetration of young female recruits aged 15 to 25.
The divorced father of five reportedly engaged in "inappropriate touching of the buttocks," during several of the assaults, while three women claimed he raped them.
Mee denies all the charges.
The jury was told he interviewed applicants out of hours to "deliberately target" his victims.
READ MORE: British Army fired 46mn ammunition rounds at Taliban fighters, costing $300mn – documents
The Scottish officer is accused of carrying out the attacks between October 2010 and September 2011.
Prosecutor Rosina Cottage QC told the court: "This case concerns the abuse of trust and power by this defendant in order to bully and groom young women.
"He gauged their vulnerability in order to speak about sex to them, to touch them and most serious of all to rape those over whom he had established the strongest control."
One of the complainants, a woman in her early 20s, became pregnant when Mee raped her in a locked waiting room, the court heard.
The victim subsequently suffered a ruptured ectopic pregnancy for which she was operated on, the jury heard.