Saudi protesters executed with British weapons? Foreign Office remains tightlipped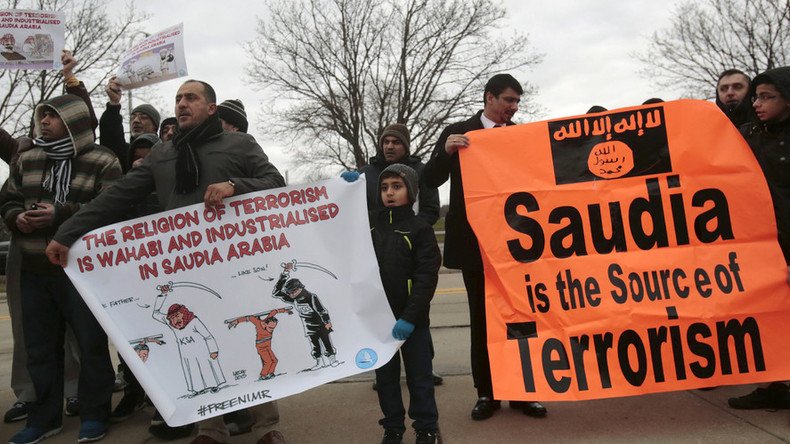 Responding to inquiries by members of parliament, the Foreign Office neither confirmed nor denied whether British weapons had been used in the mass execution of protesters in Saudi Arabia last month.
The Gulf Kingdom executed 47 people, including Shiite cleric Nimr-al-Nimr and dozens of anti-government protesters, in early January. After hundreds of Shiites took to the streets of Iran in protest over the executions, Riyadh responded by severing diplomatic ties with the country.
In a letter on January 4 to Prime Minister David Cameron, Liberal Democrat MP Tom Brake called on the PM for "assurances that no weapons or any other materials made in the United Kingdom were used to prepare or carry out the executions."
In its response to Brake in late January, the Foreign Office failed to address whether British weapons were used or not. Foreign Office Minister Tobias Ellwood said the British government opposed the death penalty and that it had raised concerns with the Saudi authorities on January 2, and again on January 25.
Ellwood defended the UK's arms deals with Saudi Arabia, saying there is a "robust system of licensing and security."
He said the government is "satisfied that extant licenses for Saudi Arabia are compliant with the UK's export licensing criteria. We have in place a robust system of licensing and scrutiny. Each license application is carefully scrutinized to ensure the exports are compliant with our national and international obligations. Risks around human rights violations are a key part of our assessment against the Consolidated Criteria."
Fundamental questions need to be asked about the UK Government's relationship with #SaudiArabia

— Tom Brake MP (@thomasbrake) January 5, 2016
Speaking to BuzzFeed News, Brake said: "Again the government is showing that they believe that it is fine to secure large arms contracts with a nation with an appalling human rights record. What makes this response even more concerning is that our government is unable to confirm that no weapons or any other materials made in the United Kingdom were used to execute 47 prisoners in Saudi Arabia."
In 2015, Riyadh executed 157 people, according the human rights group Reprieve, the highest number since 1995.
Rights campaigners have criticized what they perceive as the UK's close-knit relationship with Saudi Arabia, accusing the UK of prioritizing its arms trade over human rights. The UK has sold some £5.6 billion in arms, fighter jets and other military hardware to Saudi Arabia since 2010, according to Campaign Against the Arms Trade (CAAT).
You can share this story on social media: