Britain abandons global anti-death penalty strategy amid rising executions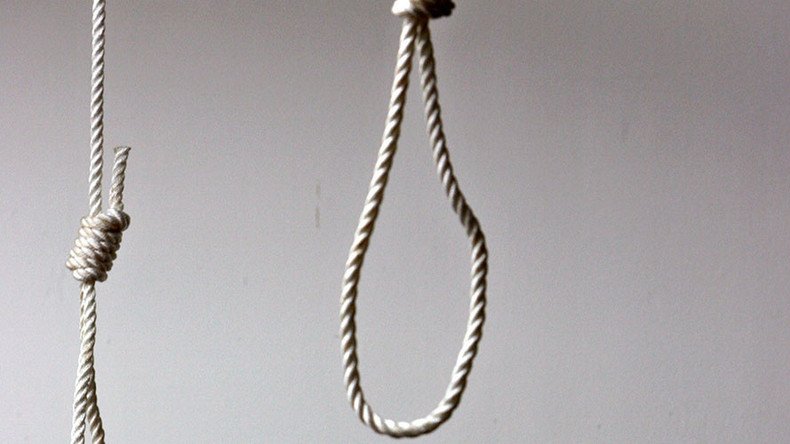 Rights group Reprieve has condemned the UK for abandoning its strategy on curbing the use of the death penalty worldwide amid the fallout from Saudi Arabia's execution of 47 people on Saturday.
Reprieve criticized the government's decision not to renew the Strategy for the Abolition of the Death Penalty, in place since 2010, as executions in countries such as Iran, Pakistan, and Saudi Arabia are hitting record highs. The government announced over the summer that it would not renew the strategy in 2016.
On Saturday, Saudi Arabia executed 47 people including popular Shiite cleric Nimr al-Nimr, prompting fears of sectarian strife and violence following mass protests in Iran in response to the execution. In 2015, the Gulf kingdom executed at least 157 people, according to Reprieve, the highest number since 1995.
READ MORE: UK won't 'shy away' from raising human rights concerns with Saudi – minister
"With Saudi Arabia, Iran and Pakistan [are] all executing at a horrific rate, now is not the time for the UK to be abandoning its strategy on the death penalty," said Reprieve death penalty team director Maya Foa.
Foa lambasted the government's close-knit relationship with Saudi Arabia, which has bought some £5.6 billion in arms, fighter jets and other military hardware from the UK since the Conservative government came to power in 2010, according to new research by the Campaign Against the Arms Trade (CAAT).
The research found the UK has sold weapons to 24 of the 27 countries it had classified as a "country of concern" due to human rights abuses.
"Taken alongside the decision to stop classifying serious human rights offenders such as Saudi Arabia as 'countries of concern,' this raises suspicions that a desire to avoid embarrassing Britain's 'allies' has taken precedence over standing up for basic British principles. The government's softly-softly approach to Saudi Arabia does not seem to be working – it is time for a re-think."
You can share this story on social media: