UK won't 'shy away' from raising human rights concerns with Saudi – minister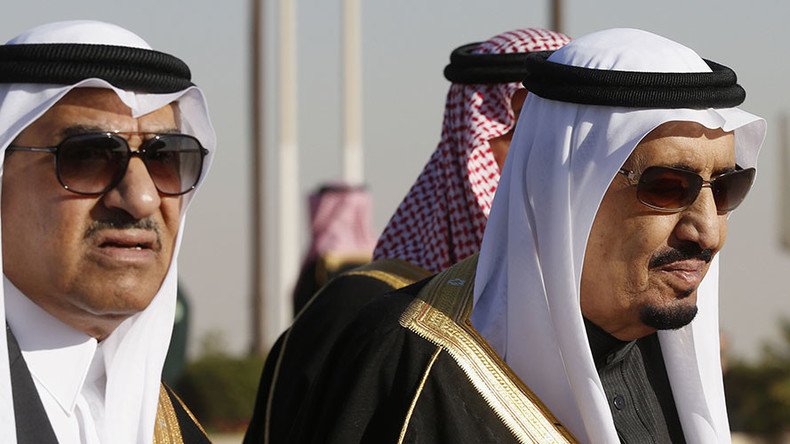 Britain will not "shy away" from raising human rights issues with Saudi Arabia, the government's Middle East minister told Parliament, while noting that progress must "move at a pace that is acceptable to [Saudi Arabian] society."
Britain's relationship with the Gulf kingdom has come under scrutiny amid the fallout following the execution of 47 people on Saturday.
"We make this point very clearly in public and in private. The Saudi authorities are well aware of our views, and I raised them most recently myself with the Saudi authorities yesterday following the execution of 47 people," Parliamentary Under-Secretary for the Foreign Office Tobias Ellwood said.
In the days following the mass execution, documents emerged revealing that Saudi Arabia was omitted from a list of countries lobbied by British diplomats over use of the death penalty, despite having executed at least 151 people in 2015. The 20-page document, published in 2011, set out a five-year plan for curbing executions around the world.
Disappointed to see mass executions in #Saudi. Firmly oppose death penalty. UK in touch with Saudi authorities.

— Tobias Ellwood MP (@Tobias_Ellwood) January 2, 2016
A spokesperson for the Foreign Office defended the 2011 document, saying it was a "general policy guide rather than a case by case list of countries where the death penalty is applied."
"A full list of countries of concerns was published in March 2015 in the Annual Human Rights Report, that includes Saudi Arabia and its use of the death penalty," she said.
"The government opposes the death penalty in all circumstances as a matter of principle and continues to raise concerns with the Saudi authorities at the highest levels."
Earlier, Ellwood came under fire for calling the mass executions merely a "disappointment."
Liberal Democrat leader Tim Farron described Ellwood's reaction as the "greatest of understatements."
After Ellwood's statement to MPs on the UK's relationship with Saudi Arabia on Tuesday, Shadow Foreign Secretary Hilary Benn said: "In a region that is already in ferment, with the brutal civil wars in Syria and Yemen and the threat from Daesh [Islamic State], the minister must surely recognize that the execution of Sheikh Nimr al-Nimr and 46 other people has caused a major diplomatic and political crisis."
Fighting for justice, rights & freedom? If u r sectarian, u've already lost. Regimes' best weapon is sectarianism, and you're the ammunition

— Maryam Alkhawaja (@MARYAMALKHAWAJA) January 2, 2016
Tensions have been on the rise between Iran and Saudi Arabia following the beheading of al-Nimr, a well-known Shiite cleric. Riyadh cut off diplomatic ties with Iran after Shiite populations throughout Iran and Iraq held mass protests, and stormed and set fire to Saudi diplomatic buildings.
On Sunday, the Times reported Prime Minister David Cameron had delayed a high-profile trip to the Gulf kingdom, which had been in the works for at least three months, though a spokesperson for the PM denied the delay was connected with the execution of al-Nimr.
Rights groups and critics have condemned Britain's "softly-soft approach" to Saudi Arabia and criticized the UK for prioritizing its arms trade over human rights.
Maya Foa of Reprieve said: "The minister claims that 'foghorn diplomacy' doesn't work, but given the bloodbath last weekend it is hard to see how the UK's softly-softly approach is doing any good."
Following Saturday's executions, Andrew Smith of Campaign Against Arms Trade said: "The Saudi regime has a history of locking up bloggers, executing critics and cracking down on dissent. Despite this they can always rely on getting almost uncritical support from countries like the UK that priorities [sic] arms company profits over human rights."
You can share this story on social media: