Second member of Jihadi John's ISIS execution team identified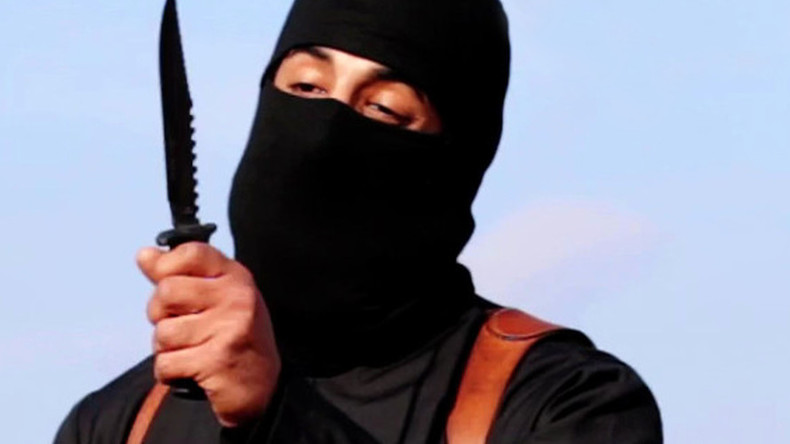 A second member of the infamous Islamic State cell which tortured and executed Western hostages in Syria and posted videos of their acts online has been identified as Alexanda Kotey, 32, from London.
Kotey, who grew up in west London and attended the same mosque as Mohammed Emwazi – the true identity of masked executioner Jihadi John – was confirmed to have been part of the group on Sunday.
The group of four men were nicknamed 'the Beatles' by some of their hostages because of their British accents. They were responsible for the kidnap and execution of British aid workers David Haines and Alan Henning, as well as American journalists James Foley and Steven Sotloff.
As well as Emwazi and Kotey, there are reports a third suspect, Aine Davis, 31, may also have been a member of the group.
Kotey has been described as a Londoner of Ghanaian and Greek-Cypriot origin, who converted to Islam during his 20s after he married a Muslim woman. His whereabouts are currently unknown.
A British Home Office spokesperson said authorities would "neither confirm nor deny" that Kotey and Davis were part of the execution group.
The identification of Kotey was revealed by BuzzFeed and the Washington Post on Sunday. Kotey's family said they are "deeply distressed" by the allegations, but confirmed they had not seen him "for a number of years."
Kotey is believed to have attended the al-Manaar mosque, along with Davis and Emwazi, in Westbourne Park. A spokesperson for the mosque said it could not confirm whether the men attended.
Al-Manaar mosque director Saleha Islam also told ITV News they continue to condemn Islamic State (IS, formerly ISIS/ISIL) practices.
"We are aware that certain people have joined ISIS who live in the area of Ladbroke Grove; we have always condemned the actions of these extremists and will continue to do so.
"Al-Manaar is a center where we have up to 3,000 people attending every week, it is not a membership club and anyone can come and pray. The suggestion that the mosque has radicalized young men shows how ignorant people are of Islam and how mosques work."
Kotey is also believed to have traveled to Syria after taking part in an aid convoy to Gaza organized by London mayoral candidate George Galloway.
The politician denied knowing Kotey personally.
"I have never heard of him until today," Galloway said on Sunday. "It would appear he was on the list [for the Gaza convoy]. Having looked at his picture, I do not recognize him. ISIS did not exist when we took the convoy. The idea that he ran away with the convoy to join ISIS … it did not exist then."
You can share this story on social media: