ISIS threatens London with 'doomsday' attack so terrible it will 'turn children's hair white'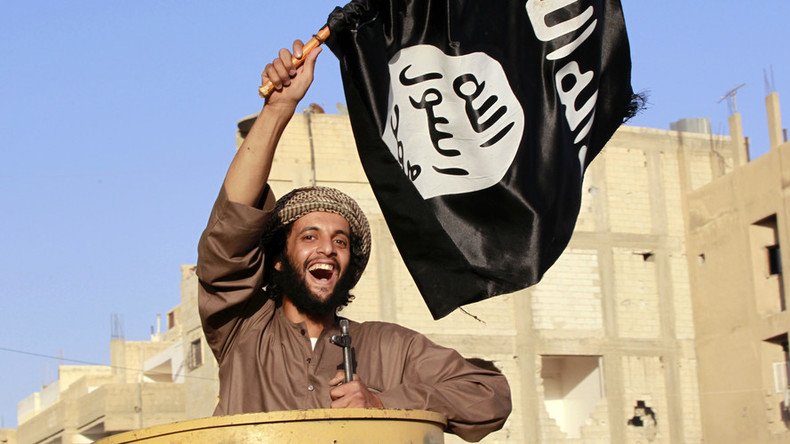 Islamic State (IS, formerly ISIS/ISIL) says it will focus its European terrorist operations on London, threatening to launch an attack on the British capital so terrible it will "turn children's hair white."
The extremist group published an article in its Arabic language newspaper al-Naba, saying a "doomsday" attack would take place on British soil. It claimed the UK would receive the "lion's share" of its European terrorist attacks.
The stark warning comes in response to the government's decision to extend its aerial bombing campaign against IS from Iraq into Syria, the article says. It also accuses Britain of issuing a "declaration of war against Muslims."
Slain British jihadist Mohammed Emwazi, previously known by the moniker "Jihadi John" before his identity was revealed, is also mentioned in the article, which says his vow to wreak havoc in the UK will live on.
It also promises to carry out follow-up attacks to the Paris massacre in November which left 130 dead and more than 300 injured, saying Emwazi's pledge did not end "with the blood of the soldiers of the caliphate who sent it to France in their own special way."
The article finally references a verse of the Koran which discusses judgment day, saying the attack on Britain will be so horrific it "will turn children's hair to white."
It comes a week after a video of the nine Paris attackers was released by the terrorist group, in which threats are made to Britain.The video featured Abdelhamid Abaaoud, who is believed to have traveled to London before the Paris attacks.
In the video he says: "By Allah, we will come to you. Rather, we are already in your lands. We will slaughter you inside your homes." The comments suggest there are already IS cells operating in the UK.
Security services are believed to be monitoring around 50 "high risk" extremists in the UK, whose phones are being tapped and who have travel restrictions placed upon them.
It is thought that around 800 Brits have traveled to Syria to join IS, with roughly half returning to the UK.
There are concerns jihadists are exploiting the refugee crisis to slip into the EU undetected by using fake papers, with the intention of carrying out attacks on British soil.
The Metropolitan Police responded to the threats, saying the "severe" terror threat level has not changed since the warning.
"We want the public to be alert, not alarmed. The current threat level across the UK from international terrorism remains at severe, meaning an attack is highly likely.
"UK police and security and intelligence services are working tirelessly to confront this terrorist threat and keep the public safe."
You can share this story on social media: