#WhoWillSpeakForEngland? Twitter offers witty replies to Daily Mail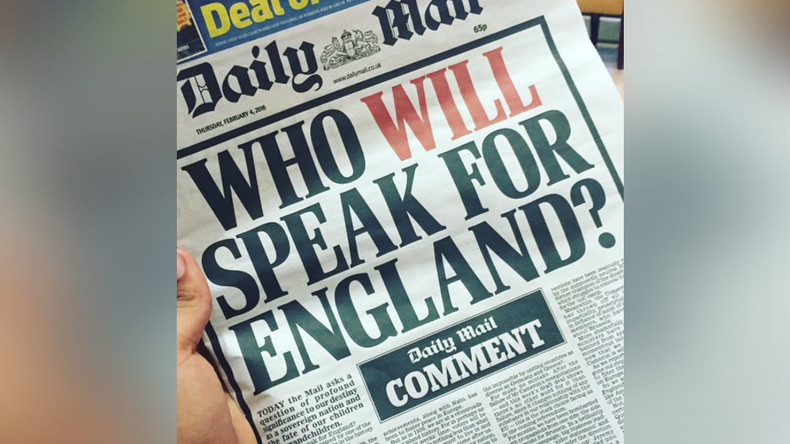 The Daily Mail asked its readers a "profound" question this morning, with a dramatic front page piece titled, "WHO WILL SPEAK FOR ENGLAND?"
"Today the Mail asks a question of profound significance to our destiny as a sovereign nation and the fate of our children and grandchildren," the article opens.
"Who will speak for England?"
The Mail's article was an attack aimed at Prime Minister David Cameron's bid to renegotiate the UK's relationship with the European Union ahead of the June referendum when the country will decide to remain in, or exit, the EU.
And so, the people responded to the Mail's call-out via Twitter, with a remarkable range of potential spokespersons on offer...
The piece, which focused on the issue of the so-called 'Brexit', took its "Who will speak for England?" tagline from a comment made in Britain's House of Commons by Conservative Party MP Leo Amery, who opposed appeasement of the Nazis before WWII.
Some 76 years on from the original question, and in very a different context, the suggested answers just kept coming:
READ MORE: EU referendum: Cameron hints at June 23 vote amid Tory and union splintering
The article's focus on 'England' also drew the ire of some, given that the referendum concerns the UK:
You can share this story on social media: