EU referendum: Cameron hints at June 23 vote amid Tory and union splintering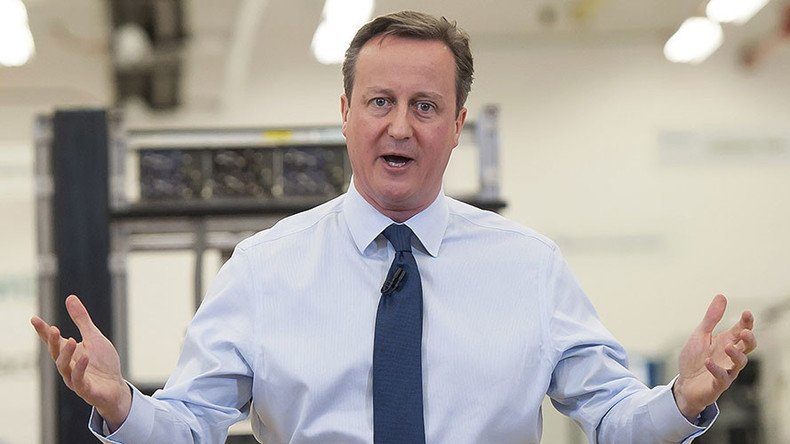 Prime Minister David Cameron has hinted at an early referendum on Britain's membership of the EU, despite calls from ministers in Scotland, Northern Ireland and Wales to push it back.
Cameron wants to hold a referendum on June 23, after securing a renegotiation package ahead of February's EU talks. Political opponents from Scotland, Northern Ireland and Wales say it would come too soon after local elections.
The prime minister is also facing a battle with MPs within his own party who have not been persuaded by the draft deal announced by EU council leader Donald Tusk on Tuesday. Many say the deal waters down Cameron's initial pledges.
Critics have focused on the "emergency brake" which, if renegotiations are successful, could come into force in six months. Cameron pledged to stop in-work benefits for EU migrants for the first four years of residency, but the draft deal suggests "gradually" repealing payments.
Responding to a question in the House of Commons from Scottish National Party (SNP) Westminster leader Angus Robertson, Cameron said he planned to hold the vote seven weeks after local elections, on June 23.
"I do respect the former first minister of Scotland [SNP MP Alex Salmond] who said six weeks was what was necessary," he said.
"I also respect the electorates of England, Scotland, Wales and Northern Ireland on the basis that I think people are perfectly capable of making up their minds in a local election or in a Scottish parliamentary election, or in a Welsh Assembly election and then, a period of some weeks afterwards, making up their mind all over again on the vital question of the European Union," he added.
Cameron used the session in the House of Commons to try and placate numerous MPs who were unimpressed by the draft renegotiation deal. Home Secretary and noted Eurosceptic Theresa May seemed to have been convinced, saying the draft offered the basis for a deal.
However, outgoing Mayor of London Boris Johnson said "much, much more needed to be done." He told Sky news on Wednesday morning that Cameron was "making the best of a bad job."
"Most people looking at this will think there's a lot more to do ... Let's wait and see, when this whole thing is agreed, and try and see what it really means, every bit of it," he said.
Former Tory Defense Secretary Liam Fox also criticized the deal, saying Cameron's original promises had been "watered down by the EU in every area" and did not "even come close to the fundamental changes promised to the public."
But Cameron insisted that the terms of the deal would be beneficial to Britain.
"Sometimes people say to me, 'If you weren't in the EU, would you opt to join the EU?' And today I can give a very clear answer: if I could get these terms for British membership, I sure would opt in to be a member of the EU, because they are good terms and they are different to what other countries have."
You can share this story on social media: