Catholic Church pays compensation but won't admit child abuse liability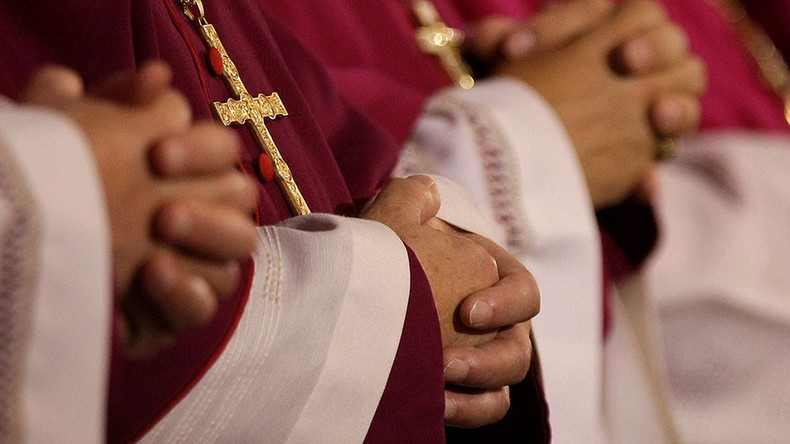 The Catholic Church is paying compensation to victims of alleged child sex abuse at its schools, but refuses to accept liability.
Leslie Turner, 66, was paid £17,000 in compensation in 2014 after saying two members of the Irish Christian Brothers order sexually abused him at a school in Sunderland in the 1960s.
Turner, a retired primary school teacher, alleges he was molested from the age of 12 by two teachers at St Aidan's Roman Catholic grammar school between 1960 and 1967.
He decided to sue the Church after he was diagnosed with delayed onset post-traumatic stress disorder in 2012, a condition which he has described as worse than the abuse itself.
"After the abuse stopped it was actually worse than when the abuse was taking place," Turner told the Guardian.
"I tried to become invisible. It never occurred to me to tell anybody. When the head teacher has been abusing you, who do you tell? I put it into a cupboard in my head and I shut the cupboard door."
The Congregation of Christian Brothers settled with Turner before the claim was due to be heard in the high court. In doing so, the Congregation said it was unable to admit or deny the allegations and insisted it could not admit liability for what Turner says happened to him.
The Congregation said it would be "quite impossible" to investigate allegations dating from the 1960s, as both alleged abusers were dead.
Turner described the abuse he suffered at the hands of an English teacher and the school's then-headmaster as so habitual it became "normal."
He claims that Brother Norman Williams would habitually abuse him during English lessons at the age of 12, reaching up through his shorts and touching his genitals while he read aloud to the class. Turner says Williams would pinch his legs if he made a mistake.
Turner alleges then headmaster Brother Dennis O'Brien abused him in his office when he was 13. He claims the headmaster told him to say Hail Marys, and instilled a feeling of "great shame and guilt" when he became aroused.
The retired primary school teacher said he suppressed his experiences throughout his career in education, only disclosing the alleged abuse in 2008.
When he reported the allegations to the police in 2010, he says a police officer told him they knew of one other sexual abuse complaint made against Williams and four against O'Brien.
Turner told the Guardian the abuse had a heavy impact on his career in education.
"It had a profound effect on me, subconsciously, because more than anything else I wanted to be a teacher. I find this hard to explain to anyone, but I wanted to be a teacher who treated their pupils with respect," he said.
Lawyers for the Congregation said in a statement they are pleased a settlement could be made.
"It is the unequivocal position of the Congregation of Christian Brothers Trustees that no young person should ever suffer abuse.
"In 2012, when Mr Turner first notified the Congregation of his complaint of abuse from around 1961, we apologized. Mr Turner accepted that apology with good grace. We are pleased that we were subsequently able to reach a mutually acceptable resolution to his claim at the high court."
You can share this story on social media: