G4S child abuse scandal: Wardens dealing with kids 'must wear body cameras' – watchdog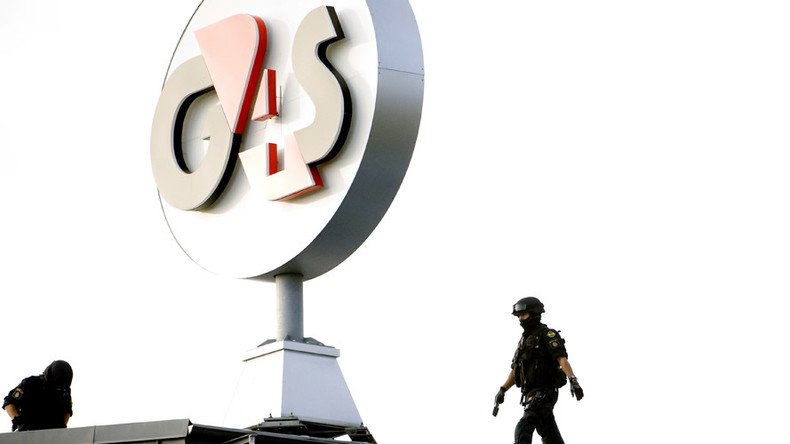 A deepening child abuse scandal engulfing G4S has led watchdogs to suggest that its young offenders facility in Kent be scrutinized by an independent commissioner and all wardens dealing with children start wearing bodycams, it has emerged.
Following a BBC Panorama investigation which exposed abuse of young inmates at Medway Secure Training Centre in Kent, the Chief Inspector of Prisons, Nick Hardwick, published recommendations to Justice Secretary Michael Gove, calling for "Increased scrutiny" of the jail.
"The Secretary of State should immediately establish a commissioner to provide additional external oversight of the governance of the centre," the report said.
"The commissioner would provide increased oversight, scrutiny and challenge of managerial arrangements in particular in relation to the safeguarding of young people.
It added: "Body worn cameras should be immediately implemented across all institutions holding children, all staff in regular contact with children should wear them and be expected to record all use of force incidents.
"All footage should be reviewed by a senior manager."
Hardwick further called for the failings at the young offender institution and the implications it has on the wider youth justice system to be investigated.
Among the allegations uncovered by the BBC program earlier this month, staff in the home were accused of slapping a teenager several times in the head, pressing heavily on the necks of young people, using foul language and stabbing an inmate with a fork in the leg.
Other claims included allegations that staff tried to hide their actions by ensuring they were in areas not covered by CCTV cameras.
Ralph Marchant steps down as G4S #Medway director after snap inspection says managerial oversight failed to protect children from harm

— Danny Shaw (@DannyShawBBC) January 26, 2016
Inspectors who have visited the center after the program was aired found evidence of targeted bullying of vulnerable boys, according to the Telegraph.
Five members of staff were sacked and two others identified in the program were suspended.
It emerged Tuesday that the young offender institution's director, Ralph Marchant, had resigned after severe criticism of Medway's management.
In a statement, G4S managing director for children's services, Paul Cook, said the company is supporting the action of the police.
"There is no place in our business for the conduct shown on the BBC's Panorama programme on Monday night," he told BBC News.
"We are grateful to the police for their swift action in this case.
"We will work with the police and local authority to keep our own actions under review in light of today's developments," he said.
You can share this story on social media: