Shooters on the run in Birmingham after fatal botched robbery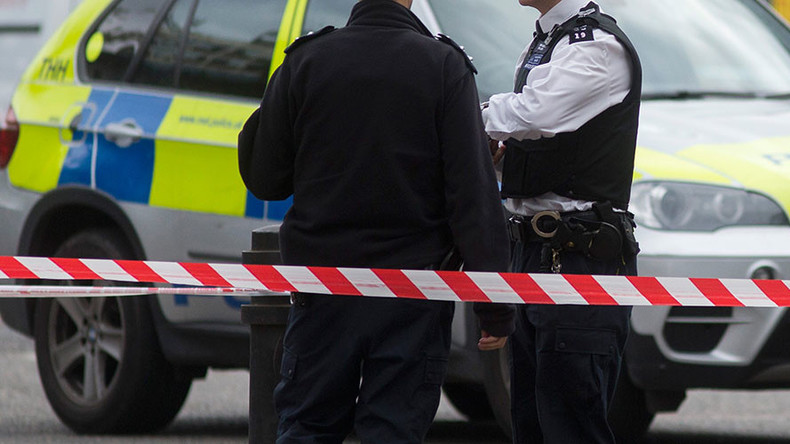 Two suspects are on the run in Birmingham after a business owner in his 50s was shot dead in an attempted robbery.
Akhtar Javeed, who was the director of a soft drinks distributor, was found fatally injured in the street near his workplace on Wednesday evening, West Midlands Police said.
Javeed, 56, worked at Direct Source 3 LDT in the Digbeth area of Birmingham. The suspects are believed to have used a getaway vehicle, and their identities are unknown.
The pair are thought to have been masked during the assault, and targeted Javeed's business specifically, police said.
A post-mortem has been scheduled as part of the investigation and police remain at the scene. Roads around the business have been closed off.
Police are calling on anyone with information to come forward to help identify the suspects.
Superintendent Andy Parsons told reporters at the scene that police are trying to establish possible motives.
"It's early stages of the investigation but at this moment in time we believe this was a targeted attack at Mr Javeed's premises and the purpose of that attack was a robbery.
"There were a number of staff members in the premises at the time. We are working with them this morning both in terms of trying to understand what they can offer in terms of evidence but also offering support because, as you can imagine, it was a hugely traumatic incident.
"We don't understand what was the motive of that attempted robbery. But everything we understand at this moment in time indicates it was very specifically aimed towards Mr Javeed's premises."
He said the type of gun could be established after more forensic analysis.
"Officers and paramedics gave immediate first aid to assist Mr Javeed, who was rushed immediately to hospital where further medical assistance was provided.
"Tragically, however, Mr Javeed was pronounced dead a short time later. The thoughts are with the family of Mr Javeed."
John Lamb, spokesman for the Greater Birmingham Chambers of Commerce, sent Javeed's family his condolences.
"People are working away, hard, to keep businesses going, so it's awful when something like this happens, particularly in these tough times.
"Unfortunately it's getting more and more prevalent.
"Our condolences of course go out to him and his family, friends and employees."
You can share this story on social media: