AK-47s found in West Yorkshire weapons amnesty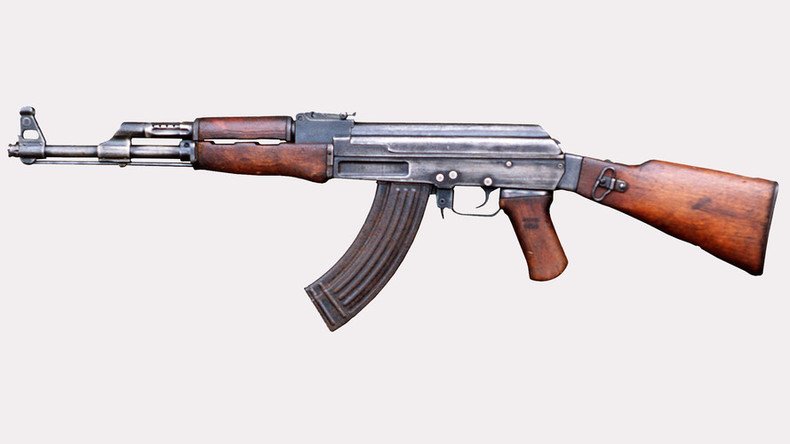 A mammoth haul of weapons, including two AK-47 assault rifles, has been handed in to police after an amnesty was launched in the wake of a violent knife assault on a teacher by a school pupil.
Up to 80 guns and 150 "bladed and offensive weapons" were handed in during January to police stations across West Yorkshire.
The amnesty has the support of the Save a Life, Surrender Your Knife campaign, an umbrella organization which unites anti-knife groups across the country and works to remove weapons from the streets of Britain.
The campaign, launched in the New Year, also has the backing of a Bradford teacher, who was stabbed last year in a racist attack by one of his pupils.
Praising the scheme, Vincent Uzomah said: "The response has been very impressive. Well done to those who responded to this noble call, and surrendered their weapons."
Weapons amnesties are often held across the country to allow members of the public to hand over any illegal possessions without fear of prosecution.
One AK-47 assault rifle was handed in to authorities in Bradford, and another in Kirklees.
West Yorkshire Police Temporary Assistant Chief Constable Angela Williams said: "We are delighted with the response. Some of these weapons are clearly very dangerous. Now they will not find their way on to the streets of our communities. They will not be used for criminal activity or to hurt or, worse, kill someone.
"While we continue to maintain a low number of recorded crimes involving guns, knives and other weapons, we take it extremely seriously, which is why initiatives like this are held."
Even with a successful amnesty, there is still work to be done, she said.
"Weapons surrenders like this are very important and even though we have had these handed in we cannot afford to be, and will not be, complacent."
West Yorkshire police said gun and knife crime is still a huge problem in the area. The force is investigating a shooting that took place in Huddersfield at the weekend.
West Yorkshire Police and Crime Commissioner Mark Burns-Williamson said: "I have fully supported this weapons surrender and am pleased we have had so many weapons handed in.
"This surrender has given individuals a perfect opportunity to ensure the weapons are disposed of safely and ensures we are doing all we can to keep our communities safe and preventing potential crimes of the future."
You can share this story on social media: