London violent crime surges amid gang turf wars – study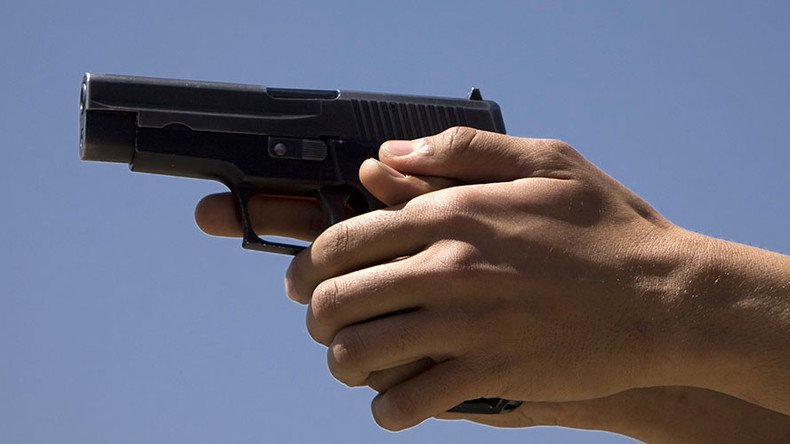 Violent crimes, including shootings, stabbings and rape, are on the rise in London and the south-east of England amid fears gangs are more aggressively defending their turf.
Murders in England and Wales went up 14 percent in the year ending in September, with attempted murders going up 29 percent. Knife crime and firearms offences rose by 9 and 4 percent respectively.
Overall, violent offences went up by 27 percent as London and the south-east witnessed a surge in killings with 75 people being murdered in June alone.
The figures from the Office of National Statistics come as police warn of increasingly ruthless behaviour by criminal gangs in and around the capital.
"The youngsters are more likely to carry knives and to resort more quickly to violence," Andy Simon, a former police officer who leads an anti-violence initiative in London told the Independent.
Shadow policing minister Jack Dromey told the paper that Tory cuts had been a major factor in the levels of violent crime.
"The Tories have slashed police officers by 17,000 and broke their promise to the public to protect frontline officer numbers," he said. "Now we see the biggest increase in recorded crime in a decade."
A Home Office report released on January 13 claimed that gang members are also pressuring girls as young as nine into group sex, causing them to believe it is normal behaviour.
The report on urban gangs in 19 London boroughs and 14 local authorities, reveals young girls are having sex with up to five gang members, without realizing they are being sexually exploited.
"You get the guys talking of having group sex with vulnerable girls," one campaigner involved in tackling London gangs said. "Then you'll have the girls talking about it as well but both will refer to it as though it was a normal thing. If you were to suggest it was rape or exploitation, they'd be horrified."
You can share this story on social media: