London gangs 'pressuring 9yo girls into group sex' – Home Office report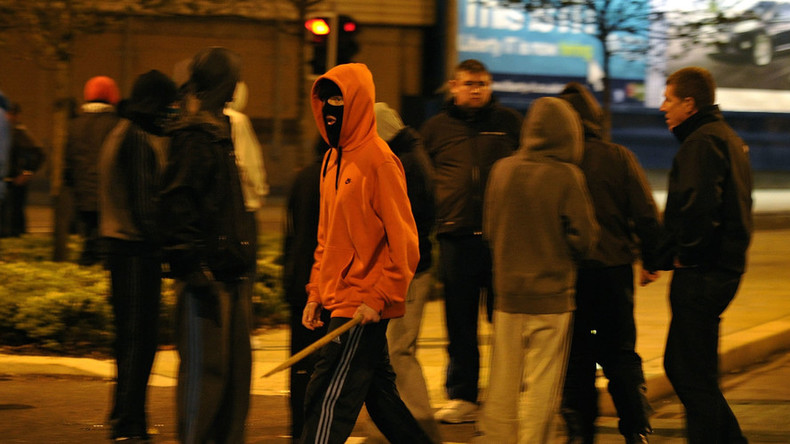 Gang members are pressuring girls as young as nine into group sex, causing them to believe it is normal behavior, an official Home Office report has revealed.
The report on urban gangs in 19 London boroughs and 14 local authorities, reveals young girls are having sex with up to five gang members, without realizing they are being sexually exploited.
Gang members are forcing vulnerable girls to store their drugs, firearms and set up "honeytrap" attacks on rival gang members, according to the report, published Wednesday.
The report, compiled from evidence by police and other officials working to tackle gangs, also found the children are often persuaded to engage in such activities with the lure of "earning money or being given new trainers and tracksuits."
It further warns of the "use of young, often vulnerable, people to transport drugs to other parts of the country."
Ministers have warned that children aged 9 to 14 are "more involved" in gangs now than they were two years ago.
The report's findings come as the Home Office revealed new plans for tackling gangs. Measures include protecting children in care homes and pupil referral units from being "targeted" by gang members.
In September, the Metropolitan Police said knife crime in London is up by at least 18 percent after years of falling.
"There is a general change in society, whether violence in the home or on the streets, violence is increasing in society. There is a cultural change," Commander Dean Haydon, head of Scotland Yard's homicide and major crime command, told The Guardian.
Drug dealing by gangs is "widespread," with robbery and sex attacks being the most common criminal activities, the report added.
One campaigner involved in tackling London gangs said: "You get the guys talking of having group sex with vulnerable girls.
"Then you'll have the girls talking about it as well but both will refer to it as though it was a normal thing. If you were to suggest it was rape or exploitation, they'd be horrified."
You can share this story on social media: