'Racist, secretive': Terror watchdog demands de-radicalization program review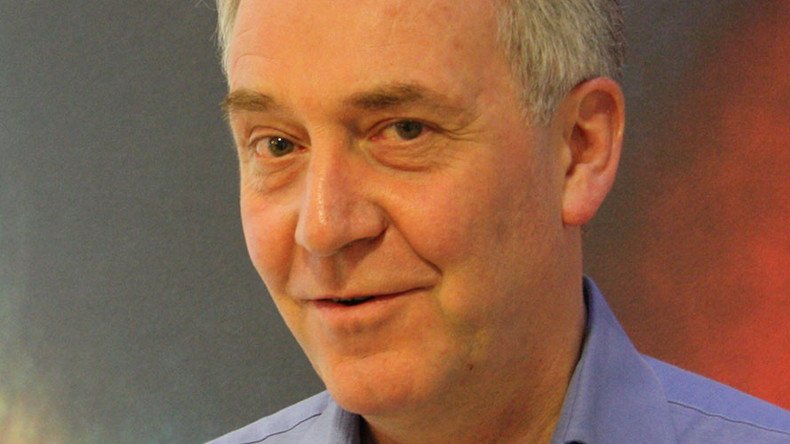 Britain's terror watchdog has demanded the government review its controversial de-radicalization program Prevent, arguing it is discriminatory, ineffective, sows seeds of mistrust and lacks transparency.
Under the program, schools are obliged to decipher and report signs of radicalization in pupils, a measure that has angered many Muslims.
Call for a review
In a written statement to the Home Affairs Select Committee, Britain's Independent Reviewer of Terrorism Legislation David Anderson QC said the program breeds mistrust.
He also said other elements of Prevent lack transparency, are ineffective and are being imposed in an insensitive manner.
"It is perverse that Prevent has become a more significant source of grievance in affected communities than the police and ministerial powers that are exercised," he said.
"The lack of transparency in the operation of Prevent encourages rumor and mistrust to spread and to fester."
The Islamic Human Rights Commission (IHRC) opposes the anti-extremism program in principle, saying it relies on Islamophobic and racist assumptions.
"By demonizing Islam as innately violent the program has contributed to the legitimization of institutional discrimination against Muslims," a spokesperson for the group said.
"Although the program is presented as targeting all extremism, including that of the far right, in practice it is almost exclusively applied to Muslims."
The group, which works with Muslims, governments and international organizations, also argues many Muslims have been targeted under the scheme for nothing other than expressing conservative religious views or criticizing government policies in Muslim states abroad.
IHRC says de-radicalization programs amount to "political and social indoctrination" and the secretive nature of Prevent means there is little accountability.
'Racist, ineffective & flawed'
The group's criticisms were echoed by a number of experts who gave evidence to the select committee inquiry at the House of Commons on Tuesday.
Raheel Mohammed, the director of social enterprise Maslaha, which works to improve conditions in Muslim communities, urged the government to review Prevent in schools, saying the program entrenches discriminatory stigmas.
"Prevent is seen by many educators … [and] by many in the [Muslim] community as being a blunt instrument. What it's doing is stigmatizing whole communities," he said.
"I don't think what's happening in schools right now would help a teacher … to spot signs of extremism."
A second witness, Saleha Jaffer, was representing the Families Against Stress and Trauma (FAST), which works alongside families and schools of radicalized Muslims in Britain. She said Prevent is not giving teachers enough training and the program's approach could potentially be counterproductive.
Human rights group CAGE also holds a critical view of Prevent, arguing the program's method for assessing people at risk of radicalization is blindly fixated on Islam.

In a letter, published in the Independent last August, the human rights group condemned Prevent's one-tiered focus on Islam and failure to examine other socio-economic factors linked to radicalization such as social exclusion and poverty.

"The way that Prevent conceptualizes 'radicalization' and 'extremism' is based on the unsubstantiated view that religious ideology is the primary driving factor for terrorism," it said.
"Academic research suggests that social, economic and political factors, as well as social exclusion, play a more central role in driving political violence than ideology. Indeed, ideology only becomes appealing when social, economic and political grievances give it legitimacy."
The letter received widespread support, and was signed by more than 200 academics, activists, legal and medical professionals.
You can share this story on social media: