Challenge Nigerian president on war crimes, Cameron told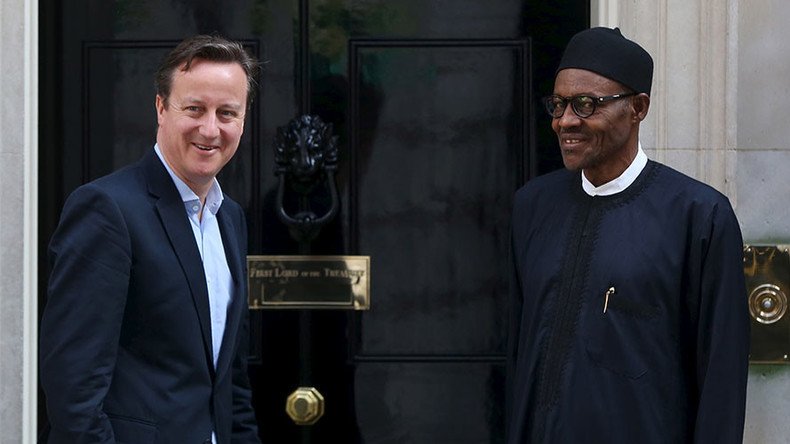 Human rights group Amnesty International UK has urged the British government to confront Nigerian President Muhammadu Buhari over war crime allegations when he visits the UK on Thursday.
The Nigerian armed forces have been accused of grave human rights violations, including the extra-judicial murder of over 1,000 men and boys in their fight against Islamic militant group Boko Haram.
Amnesty has urged Prime Minister David Cameron to raise the issue with Buhari during the Nigerian leader's visit to London to attend the Supporting Syria Conference on Thursday.
Following his election in May last year, Buhari – who previously governed Nigeria as a military ruler in the 1980s – vowed to clean up corruption in the country and investigate Amnesty's allegations.
So far Buhari has failed to deliver on his promise, according to Amnesty International UK Director Kate Allen.
"Charges of the worst possible crimes have been leveled at the Nigerian military. Just days after taking office President Buhari himself stated he would leave 'no stone unturned to promote the rule of law' and that he would look into our findings," she said.
"It is bitterly disappointing then, only nine months after taking office, Buhari has done nothing to independently investigate these egregious crimes. David Cameron must raise these issues with President Buhari when they meet this week.
"This is no time for a diplomatic tap-dance around matters of mass unlawful killings, arbitrary arrest and deaths in detention. Cameron must use this opportunity to help bring justice to the families of the victims of these horrendous abuses."
An investigation by Amnesty found evidence to support allegations that Nigerian soldiers have killed more than 1,200 men and boys through extra-judicial executions, while more than 7,000 have died in military detention as a result of starvation, torture, overcrowding and denial of medical treatment.
A report on the issue, 'Stars on their shoulders, blood on their hands: War crimes committed by the Nigerian military,' also claimed that more than 20,000 people have been arrested in the course of military operations in northeast Nigeria since 2009.
In its 2015 world report, Human Rights Watch described the security forces response to Boko Haram violence as "heavy-handed" and "leading to serious human rights violations."
Amnesty says the British government, which currently deploys more than 150 troops offering military assistance in Nigeria, has a responsibility to ensure the country's armed forces comply with human rights law.
"The UK must ensure that any assistance it provides to Nigeria is compliant with human rights law. It should not provide military assistance to Nigerian troops accused of committing human rights violations," Allen said in a statement.
"All proposed training or other security assistance must be very carefully scrutinized, and all Nigerian military personnel recommended for training should be vetted to ensure the UK is not complicit in any serious human rights violations."
You can share this story on social media: