Zika virus: Ultrasounds offered to pregnant British women returning from Latin America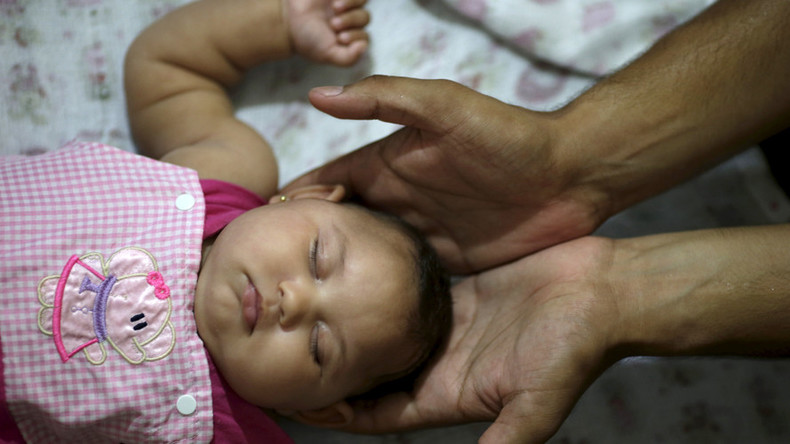 Ultrasounds will be given to women who traveled to Central and South America while pregnant, or who became pregnant within two weeks of returning, to assess their babies' health amid fears the Zika virus could spread.
The virus, which is nonlethal, is nevertheless linked to a serious condition called microcephaly, which causes babies' brains to stop growing while in the womb and can leave newborns with multiple disabilities.
The disease has spread to 23 countries across Central and South America. Thousands of women have now given birth to babies affected by microcephaly.
Brits have already been warned not to try for a baby for up to six months if either of the partners suffered a fever or rash while travelling in a Zika-infected country.
Public Health England (PHE) has now announced that pregnant women who have traveled to the region will be given ultrasounds and monitored to make sure their babies are growing correctly, even if they had no Zika symptoms.
"If you are pregnant and have a history of travel to a country where there is an ongoing Zika virus outbreak, see your GP or midwife and mention your travel history even if you have not been unwell.
"Your midwife or hospital doctor will discuss the risk with you and will arrange an ultrasound scan of your baby to monitor growth," the advice says.
Six Britons have already been found to have contracted the virus, which is transmitted through mosquito bites. They caught the disease while traveling in Colombia, Mexico and other South American countries.
It is mostly transmitted through infected mosquitos, but PHE said that in a "limited number of cases" the virus could be spread by sexual transmission.
Last week the World Health Organization (WHO) warned that the Zika virus is spreading so fast that up to 4 million people could be infected by the end of 2016.
Experts have also said a vaccination for the virus will not be available for a number of years.
The virus-carrying mosquito is not found in Britain. Dr Anthony Wilson from the Pirbright Institute explained that the mosquitoes that carry the virus would find it hard to survive in the UK.
"Aedes aegypti, the yellow fever mosquito, does not occur in the UK. It's too cold for Aedes aegypti to establish in the UK, although in ideal summer conditions, introduced individual mosquitoes might be able to survive for a few days; there was a small outbreak of yellow fever in Wales (Swansea) in 1861 which is believed to have been spread via mosquitoes that were inadvertently introduced on a ship returning from Cuba," he told the Telegraph.
You can share this story on social media: