Zika warning: British travelers advised to use condoms, delay trying for a baby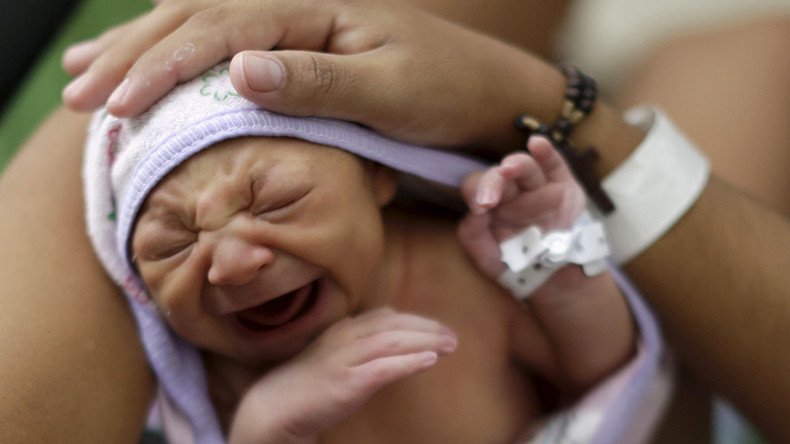 Couples trying to conceive a baby should delay for one month if one or both partners have just returned from a Central or South American country afflicted by the Zika virus, health officials have warned.
Information from Public Health England (PHE) suggests men use condoms for at least 28 days after returning from any of the 23 countries, including Brazil and Mexico, especially if their partner is not taking a contraceptive or is already pregnant.
Its advice comes after a warning for pregnant women to avoid traveling to countries where there has been an outbreak.
Men who suffered symptoms of the Zika virus, including fever, rash and joint pain, should avoid having unprotected sex for six months, the healthcare body warned.
There is no known cure or treatment for the Zika virus, and experts say a vaccination could be years away from being fully developed.
While it is not deadly to humans, the virus is thought to trigger microcephaly in fetuses, and cause them to be born with abnormally small heads and brains.
In Central and South America some 4,000 babies are thought to have been affected by the disease. The World Health Organization (WHO) estimated the spread of the disease could leave 4 million infected by the end of 2016.
PHE warned returning travelers against unprotected sex.
"If a female partner is at risk of getting pregnant, or is already pregnant, condom use is advised for a male traveler for 28 days after his return from a Zika transmission area if he had no symptoms of unexplained fever and rash," the advice read.
"Condom use is advised for a male traveler for 6 months following recovery if a clinical illness compatible with Zika virus infection or laboratory confirmed Zika virus infection was reported."
Six Britons have already been found to have contracted the virus, which is transmitted through mosquito bites. They caught the disease while travelling in Columbia, Mexico and other South American countries.
Dr Anthony Wilson from the Pirbright Institute explained that the mosquitoes that carry the virus would find it hard to survive in the UK.
"Aedes aegypti, the yellow fever mosquito, does not occur in the UK. It's too cold for Aedes aegypti to establish in the UK, although in ideal summer conditions introduced individual mosquitoes might be able to survive for a few days; there was a small outbreak of yellow fever in Wales (Swansea) in 1861 which is believed to have been spread via mosquitoes that were inadvertently introduced on a ship returning from Cuba," he told the Telegraph.
"It is plausible that a related species, Aedes albopictus (the Asian tiger mosquito) could be playing a role in the transmission of Zika virus in the Brazilian outbreak; it has been implicated during other Zika outbreaks."
However, one British expert claims that the mosquitos have already been spotted in the English countryside, saying they could travel to the country in the stagnant water trapped in car tires.
You can share this story on social media: