Zika virus mosquitoes could already be in Britain – expert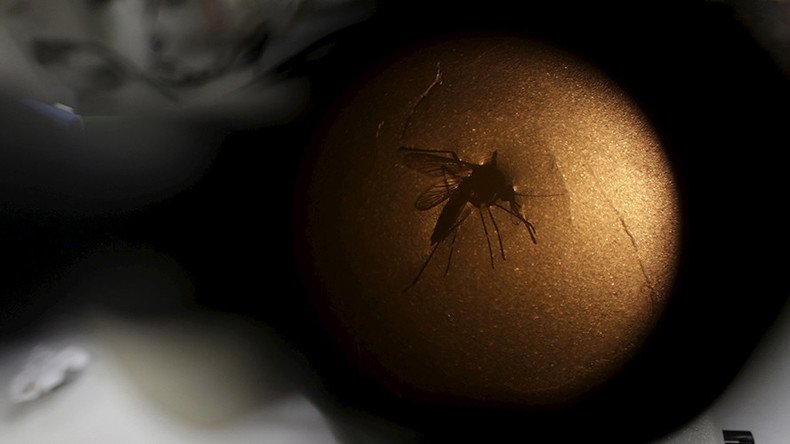 Mosquitos which carry the Zika virus, currently spreading rapidly across central and southern America, have already been spotted in the UK, one insect expert has warned.
The dangerous bug has been found in Kent and West Sussex, biologist Howard Carter claims, suggesting the Zika virus could make its way to the UK.
The Zika virus is not deadly, but it is believed to be linked to an extremely dangerous condition that affects pregnant women and causes fetus' brains to fail to develop. Babies thought to be affected by Zika are then born with smaller than usual heads, along with numerous other health conditions.
Carter says he has seen the Aedes Aegypti mosquitoes near Chichester and in other areas of the British countryside.
"They are here already and I have seen them myself north of Chichester in West Sussex.
"I am aware of sightings on the Kent coast which have been reported to me so it is not a matter of if or when – they are here," he said.
He explained the mosquitoes have arrived in the country by nestling into the grooves of car tires, where they then lay their eggs in water trapped in the rims. Carter said they could also have traveled to Britain in stagnant water in container ships.
"They are not here in any great numbers yet. But in my view it is only a matter of time before that becomes the case.
"It may be a year or it may be 10 but it will be here because of global warming creating a warmer and more attractive climate," he added.
The virus has spread across 20 countries in Central and South America, including Brazil, which is suffering a large rise in cases, with almost 1 million feared to be infected. There is no cure or treatment for the Zika virus.
Three British citizens and one Dane have reportedly caught the virus after traveling to South America. They are the only Europeans currently affected.
Pregnant women are being encouraged not to travel to the countries, or, if travel is necessary, to take anti-bite precautions and use insect repellent.
Symptoms of the Zika virus include fever, joint pain, rash and a headache, but some people show no signs at all. It is not deadly, and cannot be spread from person to person. But the prevalence of mosquitoes in Central and South America means the virus continues to present a hazard.
You can share this story on social media: