'This is what happens if you investigate yourself': Army blasted in Deepcut deaths inquest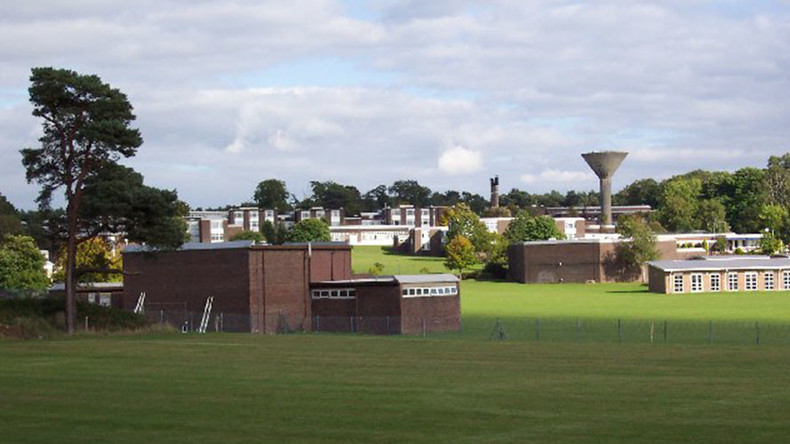 Twenty years after the mysterious deaths of army recruits began at the notorious Deepcut military training facility, a fresh inquest into the shootings has finally opened.
Forced into using the Human Rights Act after decades of campaigning by bereaved families and lawyers, it is hoped the new inquest will cast light on the shooting deaths and the murky circumstances surrounding them.
The most high-profile of the dead was 18-year-old Cheryl James, whose parents forced Surrey Police to hand over key evidence, resulting in the new investigation.
Emma Norton, legal officer at human rights group Liberty, which also campaigned on the issue, said of the James's quest: "It has been recognized that questions they have been asking for 20 years are legitimate questions which are going to be examined, we hope, thoroughly and independently."
The other deaths include those of Sean Benton, 20, in 1995, Geoff Gray, 17, in 2001 and James Collinson, 17, in 2002.
How has this Deepcut nonsense gone on for so long??

— Mr Summers (@henryws79) February 1, 2016
Norton said the two-decade wait for a proper investigation should be "shocking and extraordinary," but evidently had not been considered as such because all four of the Deepcut deaths had been subjected to lengthy waits for a new inquest.
"It is apparently not extraordinary, and it should be, that these young people who died so long ago were not given the benefit of an independent investigation."
She said it is "shameful" that for 20 years the families of the deceased were "shut out and treated with contempt."
Cheryl James's case was almost immediately handed over to the Royal Military Police (RMP) after her death.
Norton was particularly withering about the decision to entrust the army with a self-investigation.
Judge Brian Barker will investigate if Cheryl James was sexually abused. He won't investigate wider alleged of sexual abuse at Deepcut.

— alex thomson (@alextomo) February 1, 2016
"I say to the army, this is what happens if you investigate yourself.
"You can't just expect parents to accept that their luminous, beautiful, happy daughter would be found dead with a bullet wound to the face and for them just to be told: 'Trust us, it's suicide.'"
The campaign eventually used the Human Rights Act to access 90 lever-arch files of forensic evidence, interviews and photographs from the possession of the uncooperative Surrey Police Force.
Writing in the Guardian on Monday, Cheryl's father Des said the act had been essential to their struggle for justice.
"Today, 20 years after my daughter Cheryl died, the inquest into her death will begin – and my family would not have seen this day without the Human Rights Act," he said.
"It secured us access to vital evidence regarding Cheryl's death – evidence it suited the authorities to withhold, to which I was repeatedly refused access and without which my legal team at Liberty could not have secured this fresh inquest."
Des James also mentioned the recent establishment assault on human rights-oriented law firms carried out by a range of senior political and military figures.
"There's been much vilification of lawyers and repeated calls for overseas troops to be exempt from its protection," he said.
"There's one group we've not heard from – the many servicemen and women and their families who have used the act to seek justice when the Ministry of Defence has failed to meet the standards they rightly expect and deserve."
Liberty announced just before the inquest began that up to 10 new witnesses had come forward with allegations of sexual abuse at the training facility.
In recent weeks it was suggested that Cheryl James had been raped the day before she died and that a culture of abuse and depravity had been allowed to thrive at Deepcut, with ranking soldiers "pimping" female recruits.
You can share this story on social media: