'Emergency brake' on migrant benefits could stave off EU 'Brexit'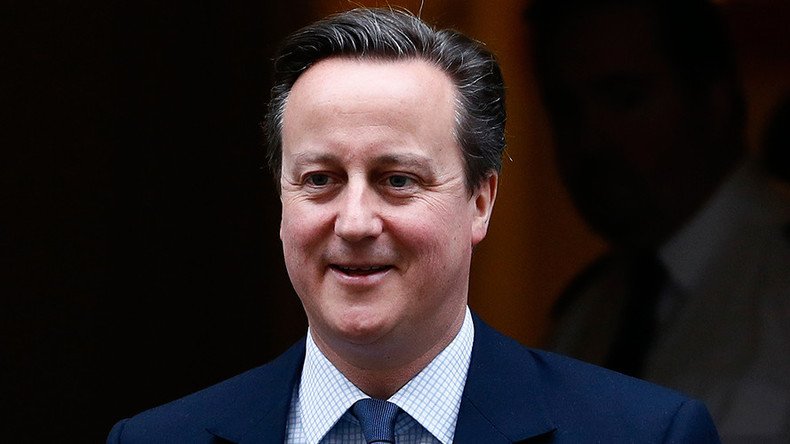 Britain will be offered an "emergency brake" rule to help lower the rate of immigration from EU countries, Reuters reports. The offer comes as Prime Minister David Cameron attempts to reform the UK's relationship with the bloc.
Sources told Reuters the deal, offered by the EU, will allow Britain and other EU governments to deny migrant workers the right to benefits for up to four years.
The move could give Cameron a vote-winning strategy, and allow him to campaign to remain in the bloc in the upcoming referendum, which could be held as early as June.
In order to access the emergency brake, Cameron must persuade EU leaders that the current wave of labor immigration has put the UK welfare system under strain.
The proposals would not affect Polish, Romanian or other EU nationals currently working in Britain, but it is thought that Cameron would use the influx of eastern Europeans over the last decade to illustrate his case.
A spokesperson for Cameron, who is currently in Brussels to meet with EU leaders over the weekend, did not comment on the offer, but said there was "still more to do" to secure a renegotiation deal.
There are hopes that a draft deal will emerge early next week, if Cameron's meeting with European Council President Donald Tusk on Sunday is successful. A draft deal could pave the way for an agreement at the EU summit in February where Britain expects to secure a renegotiation.
Cameron is also working hard in London to ensure his MPs will support his referendum campaign.
According to the i newspaper, Cameron has summoned cabinet ministers for "loyalty tests" to find out who is likely to oppose his leadership and openly campaign for a 'Brexit'.
It is believed that three senior ministers, including Work and Pensions Secretary Iain Duncan Smith, Northern Ireland Secretary Theresa Villiers and Commons Leader Chris Grayling, will campaign to leave the EU.
"He has been calling people in separately to hear their thoughts and how they stand on all of this, and to see where the balance of opinion is among colleagues," a cabinet source told i.
Cameron's aim is to win over the moderate Euroskeptics, including Defence Secretary Michael Fallon and Justice Secretary Michael Gove.
Welsh Secretary Stephen Crabb is also on Cameron's target list. Speaking in Wales on Thursday, Crabb said he was likely to campaign to stay.
"If the prime minister's renegotiation is successful and he secures the reforms he has spelled out, then I believe it will be in the UK's best interests to remain in a reformed European Union," he said.
You can share this story on social media: