Blair: Brexit would spell the end of the UK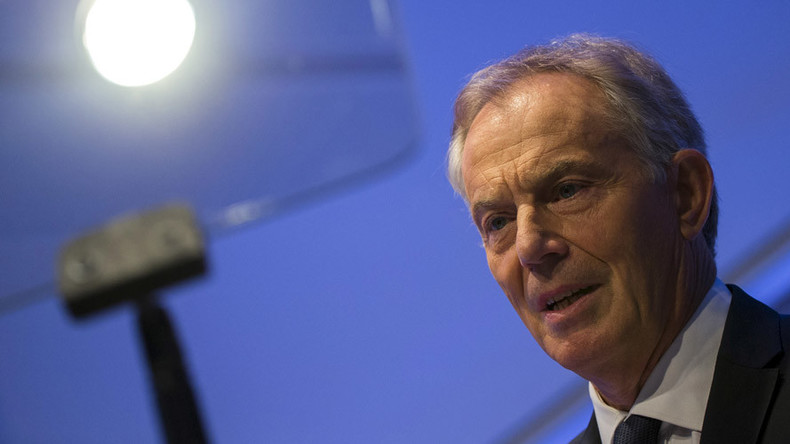 Scotland would use a British exit of the European Union to break away from the United Kingdom, former Prime Minister Tony Blair has warned.
Speaking to French radio station Europe 1, Blair said he was "very worried" about the result of the upcoming referendum.
"There's a little-mentioned aspect, which is that, in my opinion, if the UK votes to leave Europe, Scotland will vote to leave the UK," he said, speaking in French.
Blair added that the EU provides "strategic and economic" benefits, as well as being a buffer to volatile emerging markets such as India and China. He said he hopes that Cameron would secure "his demands" for a reformed relationship with the EU.
The former New Labour PM also said the mission to renegotiate Britain's relationship with the bloc was an "opportunity for Europe to make the necessary reforms."
He was asked whether he believed voters would choose to stay. He replied: "I hope yes, I think yes."
His words echoed a warning from the leader of the Scottish National Party (SNP), Nicola Sturgeon, who has previously said that her party would call for a second independence referendum if Britain voted to leave the EU.
Last year, Sturgeon said that a second referendum would be "unstoppable," and that Brexit would effectively amount to Cameron "breaching the terms of last year's vote." In the run-up to the Scottish independence referendum, Cameron said that the only way to guarantee EU membership for Scotland was to vote against independence.
Investment bank Credit Suisse also warned Monday that a British vote to leave the EU could trigger a recession, as well as prompting a fall in house prices and knocking up to 2 percent off GDP.
Analysts also said they predicted the UK would vote to stay, but warned that a vote to leave would bring about "drastic and long-lasting" consequences.
"If the UK votes to leave the EU, it is likely to entail an immediate and simultaneous economic and financial shock for the UK. We can expect a drop in business investment, hiring and confidence. A sudden stop of capital flowing into the UK could make the large current account deficit difficult to sustain and lead to a sharp fall in sterling," wrote Sonali Punhani and Neville Hill, fixed-income research analysts at the bank.
You can share this story on social media: