Tony Blair accused of giving 'superficial' evidence to Libya inquiry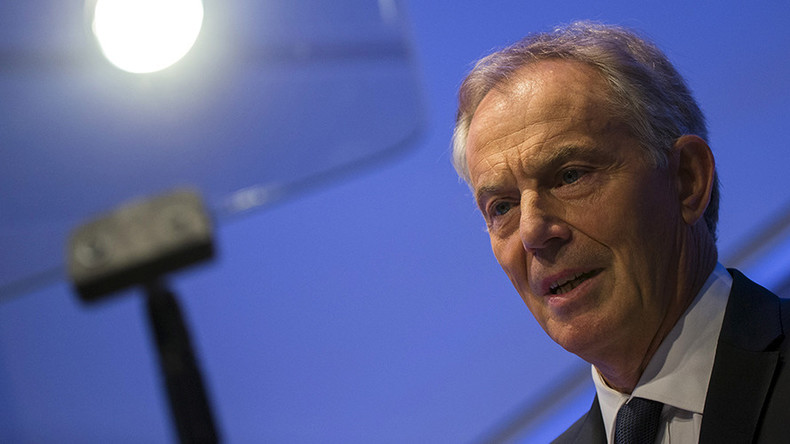 Former Prime Minister Tony Blair has been accused of giving "superficial" evidence to an inquiry currently examining links between Libya and the Irish Republican Army (IRA).
It comes as Blair declined to appear in front of a select committee that is investigating issues surrounding compensation for victims. Rather than answer to the committee, Blair has denied in writing that he tried to prevent compensation from being awarded.
The Northern Ireland Affairs Committee chairman, Laurence Robertson, has written a letter to Blair, stating that they are "disappointed" with his decision not to appear.
"The Committee is disappointed by your reluctance to appear before us, as we are not looking to implicate you in having tried to prevent the UK victims of the IRA from receiving compensation," he wrote.
"We did however find your written evidence to the Committee to be somewhat superficial and there were further questions that it raised to which it would be helpful to have answers."
Toppled Libyan dictator Muammar Gaddafi gave the IRA arms and explosives during "The Troubles" that are thought to have been used in some of their deadliest attacks. The committee is deciding how best to compensate British victims.
One option is to use the frozen assets of the Gaddafi family to fund compensation.
Robertson asked how many meetings Blair had had with Gaddafi while he was in office, and whether they had discussed compensation for British victims.
Links between Libya and the IRA date back to 1972, when Gaddafi praised the group.
After the ex-PM had submitted written answers to the inquiry, Robertson wrote to Blair in December asking him to appear to answer further questions directly.
Blair refused to answer questions at the inquiry on January 15, when he said he had given all the information he could. He refused to give oral testimony and instead told the inquiry to use the information given in his written answers.
In December, Blair was also forced to deny that he was trying to "protect" Gaddafi when he warned him to flee Libya before the country's conflict in 2011.
Just days before the Libyan strongman was killed by his own people, Blair admitted to having "two or three" phone conversations with the Libyan dictator within 24 hours in which he warned Gaddafi to go to a "safe place."
You can share this story on social media: