White actor cast to play Michael Jackson in roadtrip biopic - Twitter explodes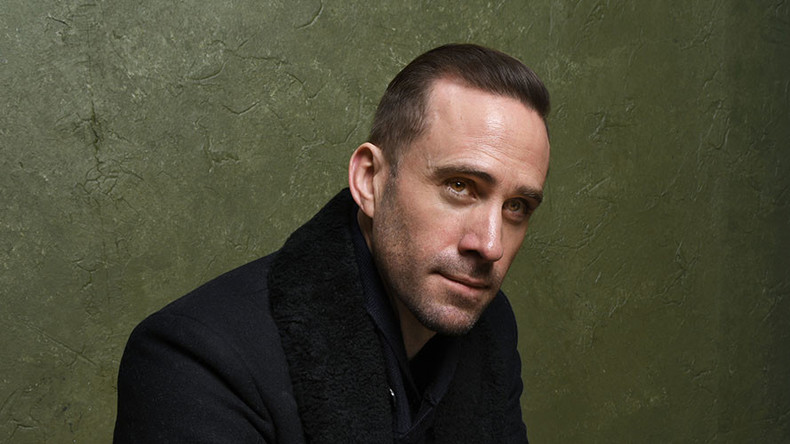 Perhaps announcing that Michael Jackson is going to be played by a white actor in the middle of the #OscarsSoWhite controversy wasn't the best idea.
Joseph Fiennes, a British actor mostly known for his roles in Shakespeare in Love and more recently American Horror Story, has been cast to play the late King of Pop in what may be the strangest biopic ever.
The plot is centered around a bizarre story that appeared in Vanity Fair. It begins with Michael Jackson in New York to play Madison Square Garden, when the 9/11 attacks hit.
Apparently, as flights out of the city were canceled, Michael - along with his two mates Elizabeth Taylor and Marlon Brando (who were in town to catch his show) - decided to flee the city in a rented car, getting as far as Ohio.
The incredible roadtrip offers bizarre details on which the film's creators can draw - all the way down to Michael and Liz supposedly becoming annoyed with Brando for wanting to stop at almost every Burger King along the way.
In any case, the saga is being documented as a one-off biopic for Sky Arts starring Fiennes as Michael, Brian Cox as Marlon Brando and Stockard Channing as Liz (the actor who played Rizzo in Grease; great choice).
It's fair to say Twitter has not taken the news well. At all.
Some suggested actor Evan Ross, Diana Ross's son, should have been cast in the role.
Fiennes spoke to WENN about the role, calling it a "challenge", but didn't address the elephant in the room.
"I got the script the other day. It's a challenge. It's a comedy. It doesn't poke mean fun, but it's a story, possibly urban legend."
"It's a fun, lighthearted tongue-in-cheek road trip of what celebrity of that kind is like. But also it's rather beautiful and poignant about their relationships as well," he said.
Elizabeth, Michael & Marlon is set to air later this year.
READ MORE: #OscarsSoWhite debate sparks diversity changes at Film Academy
You can share this story on social media: