Don't 'dump' refugees in austerity-stricken counties, share burden – MPs, councils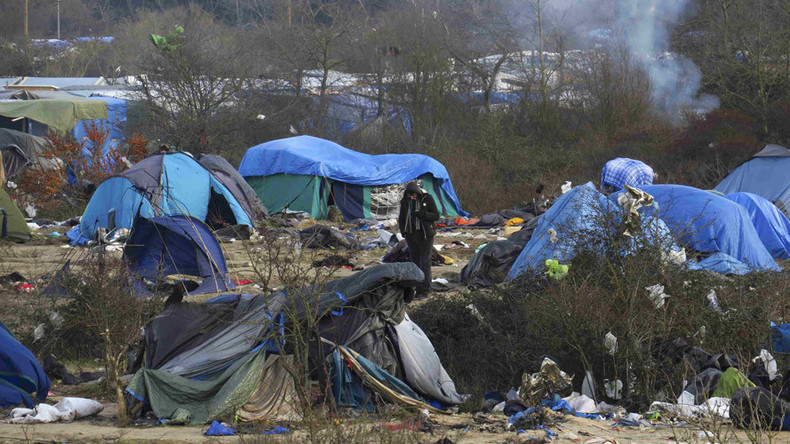 Refugees should be dispersed equally across the United Kingdom and not "dumped" together in towns where they would put a strain on public services, MPs and council leaders have warned the Home Office.
Politicians from some of the 10 county councils with the highest ratios of asylum seekers to residents, including areas in northern England, Scotland and Wales, said the resettlements are placing undue pressure on public services.
They added that having to cope with higher levels of asylum seekers was unfair for councils currently facing public spending cuts.
Rochdale MP Simon Danczuk said the government is "dumping" asylum seekers and "creating tension."
"Rochdale is a cohesive community. We are quite diverse, but this is really upsetting the apple cart and it is creating tension.
"You have groups of asylum seekers, who through no fault of their own have nothing to do because they are not allowed to work, wandering around the town center, not speaking English."
Mayor of Middlesbrough Dave Budd said the government had "far exceeded its fair allocation." Middlesbrough is the only local authority to pass the official ratio of 1:200 asylum seekers to residents.
In the town, one in every 173 residents is an asylum seeker. It emerged last week that some of the refugees feel stigmatized after being given accommodation with red doors to mark them out.
It has since been agreed the doors will be painted a different color to prevent vandals and racists from attacking the houses.
Labour MP Geraint Davies also expressed his disappointment with the decision to exploit Swansea's "warm welcome" by "over-burdening us and not providing the resources that are needed to support asylum seekers."
Their complaints come as councilors in Kent have been criticized for blaming the refugee crisis on their inability to provide safe housing for local children.
On Monday the council said local children had been forced to move to safe housing in other counties because of the number of asylum seekers and unaccompanied minors, citing a 30 percent rise in vulnerable children in six months.
Hope Not Hate activist Duncan Cahill told the Morning Star that Tory councilors are using "nameless and faceless immigrants" as scapegoats for funding cuts put in place by their own party.
"It's an incredibly unfortunate excuse by [Kent County Council] when the real issue with regards to social care would more likely be a result of government cuts as opposed to the influx of people travelling over from Calais.
"I would ask the council to stand this up — right or wrong — before they spark scaremongering traps.
"There have been social care problems ever since the Tories were elected in parts of Kent, which is a rather large county and has no shortage of space. Councilors are simply too scared to lay the blame where it belongs."
You can share this story on social media: