Holocaust evacuee demands refugee rights in Home Office protest (VIDEO)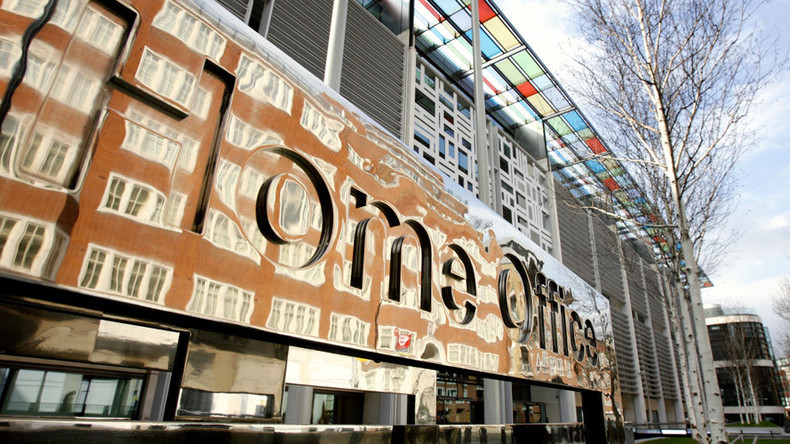 Holocaust evacuee Ruth Barnett demanded refugee rights be recognized in a protest outside the Home Office on Monday.
The demonstration was held by the Never Again Ever! Group and featured a pile of shoes to highlight the similarities between the plights of those in Calais and the victims of the Nazi Holocaust.
Barnett arrived in the UK in 1939 as part of the Kindertransport program designed to save children from European fascism.
"Refugees would not have come to Europe if we had opened our eyes, minds and hearts to help them preserve their homes and culture many years ago when violence began," she told the demonstration.
Barnett said the refugees were coming because Europe had "failed them" and warned "we must not fail them again."
"They deserve to have their immediate needs met with compassion and kindness while we process their applications for asylum until their homes are safe to return to."
She pointed out the long tradition of desperate, displaced people arriving in the UK and contributing to society.
"If we treat them with respect and they wish to stay they will contribute riches to our culture as waves of refugees have done previously.
"If we treat them with hostility and contempt – we will have problems instead of the riches they might give us," she added.
It was reported on Sunday that refugees in Cardiff were being made to wear red wristbands by a Home Office contractor. Critics likened them to the gold Star of David Jews were forced to wear during the Holocaust.
Newly-arrived asylum seekers were being housed by private firm Clearsprings Ready Homes and the red bands were to identify them as eligible for free meals.
Some asylum seekers reported the bands led them to be abused by members of the public. The scheme is reportedly now being dropped.
You can share this story on social media: