'Simple information' or something more sinister? RT weighs the ID card debate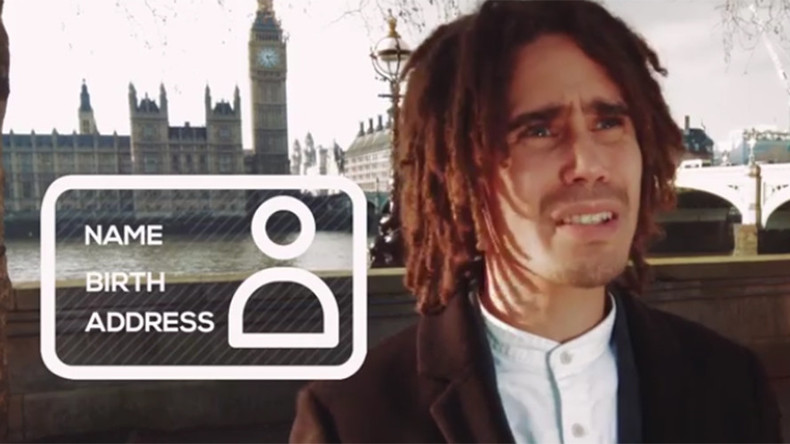 Critics lambast compulsory national identity cards as a colossal invasion of privacy and civil liberties, while supporters say mandatory IDs could play a vital role in protecting Brits against terrorism and fraud. RT weighs the options.
In a video for Going Underground, RT producers Sebastian Pacher and Pete Bennet debate the pros and cons of identity cards.
In 2009, the Labour government introduced a pilot scheme to test optional ID cards, but the plan was scrapped by the Conservative-Liberal Democrat coalition government just a year later.
Proponents of the system, however, have in recent weeks been pushing the government to reconsider introducing ID cards. Earlier this month, during a debate in the House of Lords led by Lord Campbell-Savours, many argued the scheme could protect the UK from terrorist threats and save the country £30 billion (US$42.8 billion) in fraud.
"The purposes of a national identity card fall under four headings: to reduce fraud; to establish entitlement to services; to provide security assurance; and to check identity more generally," he said.
The proposed scheme would require everyone residing legally in the UK to carry cards with personal biometric data on an encrypted chip, including name, address, fingerprints and a photo.
Former Metropolitan Police commissioner Lord Warwick Blair said that ID cards are "an idea whose time has come," in light of the terror attacks in Paris, Istanbul and Jakarta.
Others, however, were not as enthused by the plan, noting that ID cards have failed to prevent attacks or reduce crime in countries where they are obligatory.
Challenging those in favor of the scheme, Liberal Democrat peer Lord Scriven said: "There are many reasons, both of principle and practicality, why a national identity card scheme is a very bad idea.
"The most important issue of principle is that it would fundamentally alter the relationship between the state and its citizens. It violates the fundamental traditions of Britain that have kept our liberties safe."
You can share this story on social media: