British explorer dies on solo Antarctic mission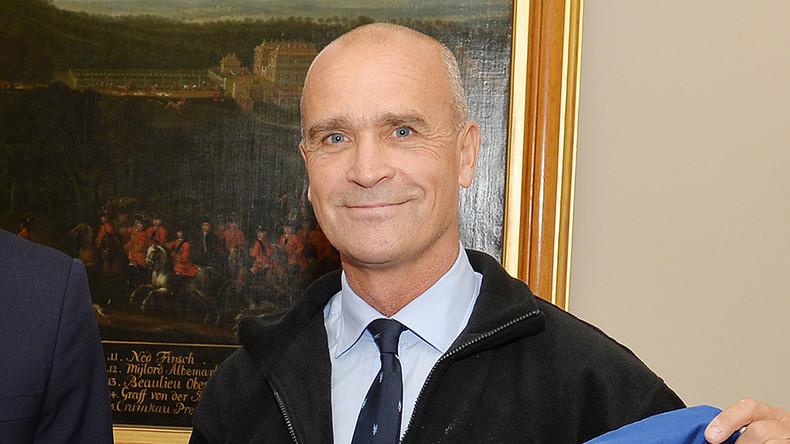 British explorer Henry Worsley has died attempting to become the first man in history to make a solo crossing of the Antarctic. Worsley died of exhaustion and dehydration, his family announced on Monday morning.
The former army officer, who lived in west London, was 71 days into his record-breaking attempt to cross the Antarctic without assistance or company when he fell gravely ill and was forced to be airlifted off the ice on Friday.
His wife Joanna released a statement on Monday saying: "It is with heartbroken sadness I let you know that my husband, Henry Worsley, has died following complete organ failure; despite all efforts of ALE and medical staff at the Clinica Magallanes in Punta Arenas, Chile."
The 55-year-old had completed 913 miles of his trip and only had 30 miles left before reaching his goal. But, unable to move from his tent for two days, Worsley decided to abandon his charity mission and call for help. He was suffering from exhaustion and severe dehydration.
Worsley was flown to hospital in Punta Arenas where doctors discovered he was suffering from bacteria peritonitis. He underwent surgery but died from the illness on Sunday.
He had been planning to complete Sir Ernest Shackleton's journey to the South Pole, 100 years after the famous explorer was forced to abandon his trip when his vessel, Endurance, became trapped in the ice.
Worsley was raising money for wounded servicemen and women. His wife praised his fundraising efforts.
"Henry achieved his Shackleton Solo goals: of raising over £100,000 [US$142,000] for the Endeavour Fund, to help his wounded colleagues, and so nearly completing the first unsupported crossing of the Antarctic landmass," she said.
"A crossing made, under exceptionally difficult weather conditions, to mark the 100th anniversary of Sir Ernest Shackleton's Endurance expedition – his lifelong hero.
"On behalf of myself and family, I wish to thank the many hundreds of you who have shown unfailing support to Henry throughout his courageous final challenge and great generosity to the Endeavour Fund.
"Donations now total over £106,773."
You can share this story on social media: