Scotland's counter-terrorism 'knowledge gaps' revealed in accidentally leaked strategy review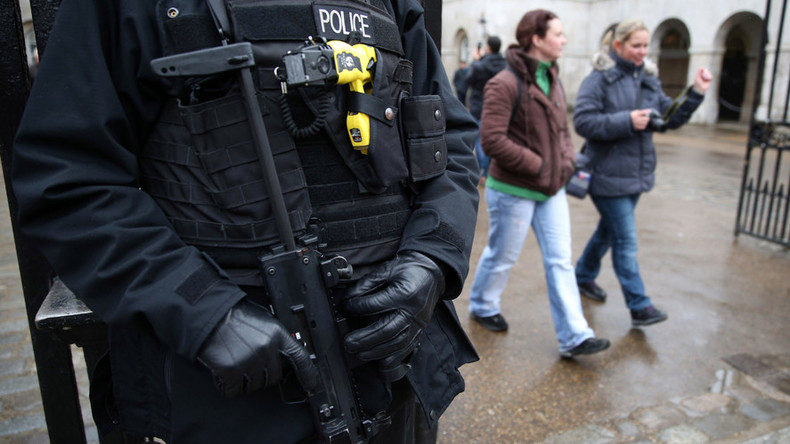 A classified review identifying gaps in Scotland's counter terrorism strategy was accidentally published online, revealing "knowledge gaps" in some local governments which are being brought line with a UK-wide strategy known as CONTEST.
The classified document that was removed from the Scottish Police Authority (SPA) website, after Press Association reported on it, also reveals that authorities are yet to offer a consistent list of vulnerable sites that could be prone to terrorist attacks.
In the document police and their partners were urged to use an exercise called Operation Archer, a staged terrorist incident featuring mock TV news bulletins and arrests, which is designed to "demystify" the UK's CONTEST strategy, The Scotsman reports.
"It was uploaded on to the SPA website in error. It has since been removed and replaced with the public version," SPA spokeswoman said after the report was leaked.
The paper provides an update on Scotland's compliance with the UK counter-terrorism strategy known as CONTEST, introduced in 2003 and aimed at reducing "the risk to the UK and its interests overseas from terrorism, so that people can go about their lives freely and with confidence."
The strategy is split into four work areas known as the 'four P's': Prevent, Pursue, Protect, and Prepare. The purpose of Prevent is to stop people from becoming terrorists or supporting terrorism. Pursue is to stop terrorist attacks by disrupting those who plot them. Protect is to strengthen security barriers against a terrorist attack by focusing on the border security, the transport system, national infrastructure and public places. And finally Prepare is aimed at reducing the impact of a terrorist attack if one has taken place.
"The rollout of the ERTLPs (Emerging and Residual Threat Local Profiles) has identified that there are knowledge gaps within local authorities which it is anticipated will be replicated with other partners," Police Scotland said in an update to the SPA, according to the document.
Police Scotland also refreshed its counter-terrorism implementation plan to determine which members of their force require further training on the Prevent strategy. According to the report Scotland is now developing counter-terrorism training tools for health workers, police and teachers. Counter-terrorism security advisers (CTSAs) have also been urged to "identify all vulnerable sites at a local policing level."
"Work continues within the three EERP (Emergency, Event and Resilience Planning) areas to identify a common minimum standard or consistent view in relation to the sites which require to be monitored nationally," Police Scotland told the SPA.
In reviewing Scotland's compliance level, the report noted that Scottish police are to remain unarmed in their routine patrol duties, reflecting the "current threat level."
"This threat level is very unlikely to change for the better in the current environment," the document states.
You can share this story on social media: