Corbyn: UK govt 'not doing enough' on migrant crisis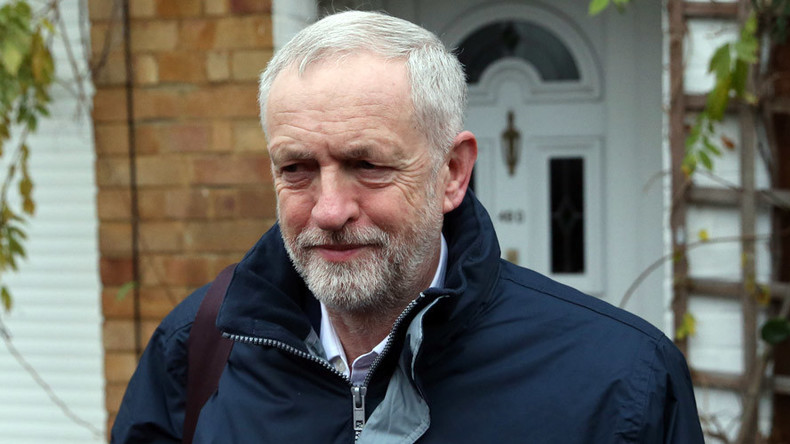 Labour Party leader Jeremy Corbyn says the UK is not doing enough to solve the refugee crisis engulfing Europe, and should follow Germany's example by "doing its part" to tackle the problem.
"We're not doing anything about the refugee crisis that's actually happening in Europe itself," Corbyn told Sky News, speaking during a visit to the Calais 'Jungle' and Grande-Synthe (Dunkirk) refugee camps.
The Labour leader described the conditions for migrants in northern France, saying: "It's a very strange magnet of desperation, a fetid swamp with foul water, and people living in tents in the middle of winter shows the level of desperation - we're talking 3,000 people. It's not very many."
Asked about his solution for the camps, Corbyn said: "Go through the process of everyone who wants to come to Britain and has a connection and process their application."
Processing migrants to identify refugees would allow overcrowded camps to be closed, he said.
Calais had to put its operations on hold Saturday after some 150 migrants broke in and attempted to board a UK-bound ferry.
Responding to public clamour for his government to help those fleeing civil war in the Middle East and North Africa, Prime Minister David Cameron pledged in September to take in up to 20,000 Syrian refugees over the next five years.
Cameron is thought to be considering plans to admit at least 3,000 unaccompanied children from war-torn areas to the UK within weeks, the Guardian reported.
A protest organized by French leftists to support migrants living in horrific conditions in the northern city of Calais drew nearly 2,000 people on Saturday.
Following the rally, some 150 migrants managed to break into the port, with around 50 of them boarding the front deck of a British ferry. While some of them eventually agreed to leave voluntarily, others were forcefully removed by police deployed to restore order. At least 24 migrants were detained, local media reported.
The notorious "Jungle" refugee camp was set up in Calais last year. Between 4,000 and 6,000 migrants and refugees live in the camp for months at a time, hoping to cross the English Channel to seek asylum in the UK. London is reluctant to accept them, and many attempt to cross the Channel illegally – primarily through the Eurotunnel.
French officials have recently started to demolish a part of the refugee camp to create a "buffer zone" between the Jungle and the highway to protect thousands of lorries from migrants.
You can share this story on social media: