Britain at war in Yemen without democratic approval – SNP MP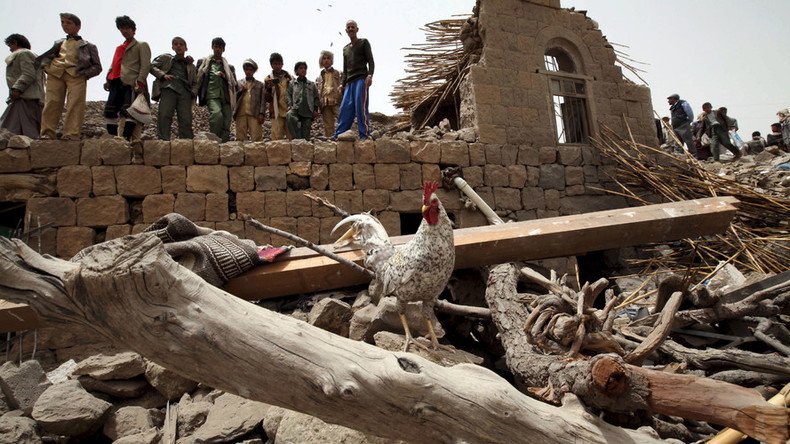 Prime Minister David Cameron should admit that Britain is at war in Yemen without ever having sought parliamentary approval, an SNP politician has said.
The remark was issued by Scottish National Party (SNP) MP Angus Robertson in the House of Commons on Wednesday.
During Prime Minister's Questions, Robertson, the SNP's Westminster leader, asked what the UK was doing to promote peace in Yemen where a Sunni/Shia proxy war is currently being fought with substantial loss of life.
Robertson said civilians were being killed by the Royal Saud Air Force, "who have done that using British-built planes with pilots who are trained by British instructors, and who are dropping British-made bombs and are coordinated by the Saudis in the presence of British military advisers.
"Is it not time for the prime minister to admit that Britain is effectively taking part in a war in Yemen that is costing thousands of civilian lives, and that he has not sought parliamentary approval to do that?" he added.
Cameron hit back, saying the Scottish MP had "started in a serious place, but then seriously wandered off."
The PM said the UK was not a part of the Saudi coalition or operation which claims to be currently fighting Shiite Houthi rebels in Yemen.
"Personnel are not involved in carrying out strikes, directing or conducting operations in Yemen, or selecting targets and we are not involved in the Saudi targeting decision-making process," Cameron said.
"But do we provide training and advice and help in order to make sure that countries actually obey the norms of humanitarian law? Yes, we do."
It was revealed by Sky News on 8 January that UK military personnel were embedded in the operation rooms of the Saudi military. The experts are believed to be helping Saudi forces coordinate attacks against the Houthi rebels in Yemen.
The Ministry of Defence (MoD) echoed Cameron's line at the time, saying no British military personnel are taking part in direct operations, but are merely helping to train the Saudis to make sure they comply with international law.
On Thursday it was reported by Business Insider that five people had been killed by Saudi airstrikes on an oil production facility in Yemen.
On Wednesday the UK was accused of exporting up to a billion pounds (US$1.4 billion) worth of bombs to the closely-allied gulf theocracy in the space of three months as it ramped up its war effort in Yemen.
Some 7,000 Yemeni civilians are believed to have died as a result of Saudi-led airstrikes in Yemen.
You can share this story on social media: