Champagne socialism? High number of new Labour members wealthy urban dwellers – report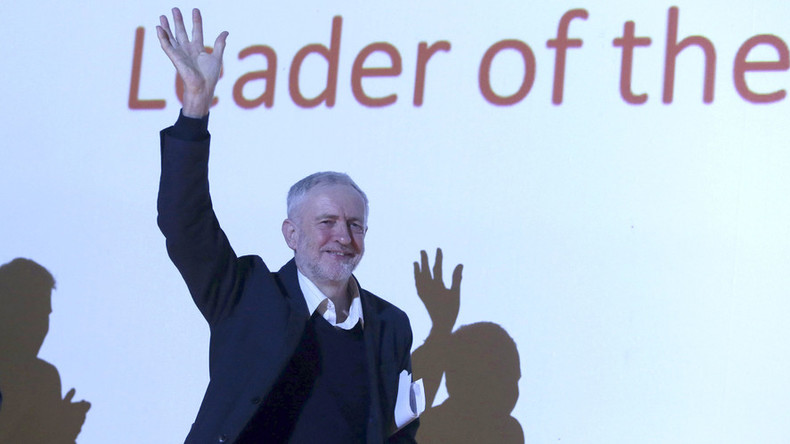 Many of Labour's newest members are wealthy city dwellers with well-paid jobs, while relatively few are financially struggling or from rural areas, a leaked internal party report reveals.
Acquired by the Guardian newspaper on Wednesday, the report covers the period since Jeremy Corbyn was elected leader of the party. It was commissioned internally and sent to Labour's National Executive Committee (NEC) a week ago.
"Groups which are over-represented as Labour Party members tend to be long-term homeowners from urban areas (particularly inner city area) who have high levels of disposable income," the report says.
"Those who are under-represented tend to be either young singles/families who rent properties on a short-term basis and require financial assistance or those who live in rural communities."
The study was compiled by assessing around 80 percent of the party's membership using the Mosaic classification system to analyze members according to their social position.
It found that "high-status city dwellers living in central locations and pursuing careers with high rewards are highly over-represented."
The report raised concerns about the lower proportion of elderly and poor voters in the party as well as an apparent spike in people deciding to leave by cancelling direct debit payments.
"While we have experienced huge growth, we have also experienced some significant losses, with the number of resigners [people leaving the party] in 2015 around double the normal level," the report said.
"A spike in direct debits does indicate an active choice to terminate payment."
Labour peer Lord Watts recently blasted the party for kowtowing to the supposed urban elite of hard leftists under Corbyn's stewardship.
Speaking on January 12, Watts said the Labour leadership should "take less notice of the London-centric, hard-left political class who sit around in their £1 million mansions, eating their croissants at breakfast and seeking to lay the foundations for a socialist revolution."
You can share this story on social media: