'Cash-for-diagnosis' scheme sees doctors claim more dementia cases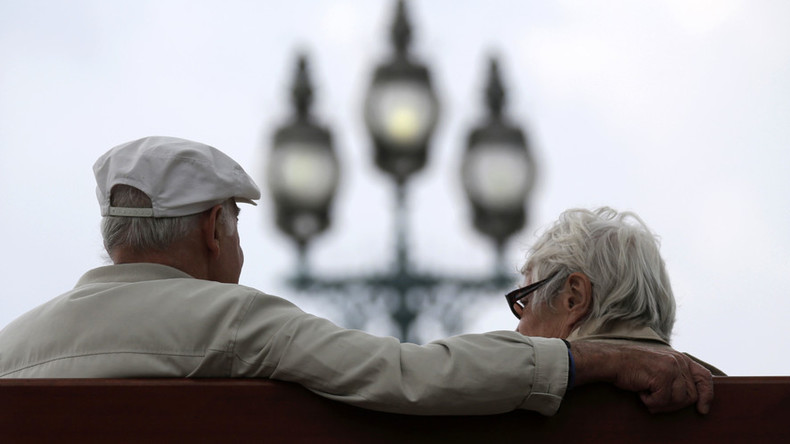 Doctors given a financial incentive to ensure dementia patients were recognised were part of a spike in diagnoses for the disease during a six-month campaign, figures show.
The political push to make sure that dementia patients were diagnosed quickly and efficiently resulted in a jump in the rates of diagnoses, which then fell once the health service "took its eye off the ball," one charity said.
In 2012 Prime Minister David Cameron pledged to focus on dementia diagnoses and the care offered to patients, but the figures released by the Health and Social Care Information Centre on Wednesday suggest that the disease was often missed by GPs.
However, the figures also show that prescriptions for drugs used to treat dementia have increased sixfold in a decade, suggesting that more people are getting an earlier diagnosis.
The figures also show that diagnosis rates rose by a fifth when the dementia drive was under way. Until the drive, rates of diagnosis had stayed roughly the same at around 644 cases per 100,000 people, but while the payments were being given out, the rate rose to 755 per 100,000.
Charities argued that while the spike in diagnoses showed that focusing on dementia has an impact, more needs to be done to make sure patients receive the care they need.
The "cash for diagnoses" scheme, which saw doctors receive £55 (US$78) for every dementia case they found, came under fire from doctors and medical chiefs, who said the plan prompted ethical dilemmas.
George McNamara, head of policy and planning at the Alzheimer's society, said the drive had worked, but more needed to be done.
"What it shows is that an unprecedented focus on dementia diagnosis worked. Post-March the system took its eye off the ball.
"No GP told me that the incentive of £55 meant they started to increase identification of people with dementia. At the same time, we had quite significant pressure within the NHS and politically to make diagnoses."
He added that care in hospitals was "still not good enough," saying that many people did not receive adequate recognition for the disease whilst they were in hospital.
"[This is] a simple point that could so easily be addressed to ensure that people with dementia get the specialist care they desperately need."
Richard Vautrey, the deputy chairman of the British Medical Association's GPs committee, said that the cash for diagnosis scheme may not have had as great an effect as the figures suggest, because there was a "whole host" of other dementia-driven initiatives taking place at the same time.
You can share this story on social media: