Smell test could detect Alzheimer's years earlier than usual symptoms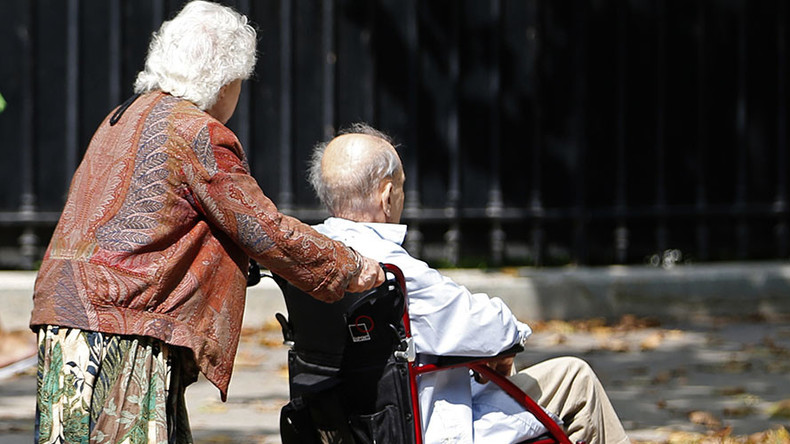 People suffering from Alzheimer's disease could be diagnosed years earlier with the help of a new smell test, which detects symptoms years before memory loss kicks in, scientists have discovered.
Usually the first sign that someone is suffering from the disease is minor memory problems, but it is often difficult to detect because it sets in so slowly.
Some 500,000 people in the UK suffer from the disease, which is the most common type of dementia, resulting in the loss of mental capabilities as sufferers' brain cells degenerate.
But scientists in the US now believe the disease leaves a traceable odor-change in the urine of sufferers, which is present long before normal symptoms appear.
The breakthrough could mean much earlier diagnoses for Alzheimer's sufferers, as well as other neurodegenerative diseases, by a non-invasive urine test.
Chemical biologist at the US Department of Agriculture's National Wildlife Research Centre Dr Bruce Kimball said the discovery is a breakthrough for diagnosis.
"Previous research had focused on body odor changes due to exogenous sources such as viruses or vaccines.
"Now we have evidence that urinary odor signatures can be altered by changes in the brain characteristic of Alzheimer's disease.
"This finding may also have implications for other neurologic diseases."
The initial experiments were performed on mice. More research is needed to discover whether the symptoms also appear in humans.
"While this research is at the proof-of-concept stage, the identification of distinctive odor signatures may someday point the way to human biomarkers to identify Alzheimer's at early stages," Assistant Professor Dr. Daniel Wesson, from the Case Western Reserve University School of Medicine, said.
In the UK, scientists are also working on a pill which could "slow down" the symptoms of Alzheimer's, which could be available by 2025.
Speaking at University College London this week, Professor John Hardy said his predictions were based on the success of current drug trials.
Hardy is confident that over the next decade, methods of preventing or slowing down Alzheimer's will reach the next level. He said current research places us in an "era of optimism," predicting that "by 2050, such advances should be benefiting at least a million people a year in the UK."
"All of us are excited about drug trials that are going on now," Hardy said. "In the coming year, we will know if we are at the start of a new era of better treatments for slowing or stopping the development of Alzheimer's disease."
You can share this story on social media: