Defence Secretary Michael Fallon 'disturbed' by Russian airstrikes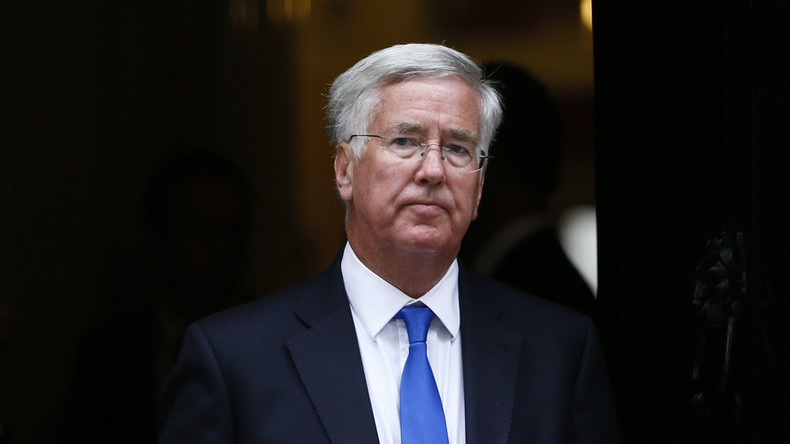 British Defence Secretary Michael Fallon says he is "disturbed" by civilian casualties from Russian airstrikes in Syria, claiming they are helping the Bashar Assad regime by killing moderate fighters.
Fallon made his comments on Wednesday ahead of a meeting of national defense ministers in Paris to assess the coalition campaign in Syria and Iraq.
"I am increasingly disturbed by Russian bombing," Fallon told Reuters.
"The casualty total keeps climbing. We have estimates of several hundred civilians killed through the use of unguided munitions on civilian areas and opposition groups fighting [Syrian President Bashar] Assad."
He said that the Russian bombing was helping to strengthen Assad's grip on power.
"That I deplore. Propping up the Assad regime is simply prolonging the agony. On the contrary, Russia should be using its influence to make it clear that Assad has no future in Syria," Fallon said.
The UK government has talked down civilian casualties caused by its own bombing in the two Middle Eastern countries.
Security scholar Professor Paul Rogers from Bradford University recently contested claims put ahead of the December 2015 parliamentary vote on extending airstrikes into Syria that British bombs are particularly precise.
Speaking on the impact of British strikes, Rogers suggested government statements on civilian casualties contradicted claims about insurgent deaths.
Fallon told the Commons in 2015 that around 330 jihadists had been killed by UK strikes, but no non-combatants.
"At first sight, it is a clear answer," Rogers wrote on the Open Democracy website. "But a moment's thought points to the contradiction.
"The UK government can only give an approximate figure for the number of people killed, yet is convinced that none of those killed were civilians."
He pointed to the work of the Airwars NGO which corroborates the tally of civilians killed by airstrikes using independent media reports.
"This attitude, of denial of what is euphemistically termed 'collateral damage' has now become much more entrenched as independent evidence has emerged of numerous civilian casualties," Rogers added.
You can share this story on social media: