Tony Blair: Britain must join EU army, fend off 'backward-looking' Euroskeptics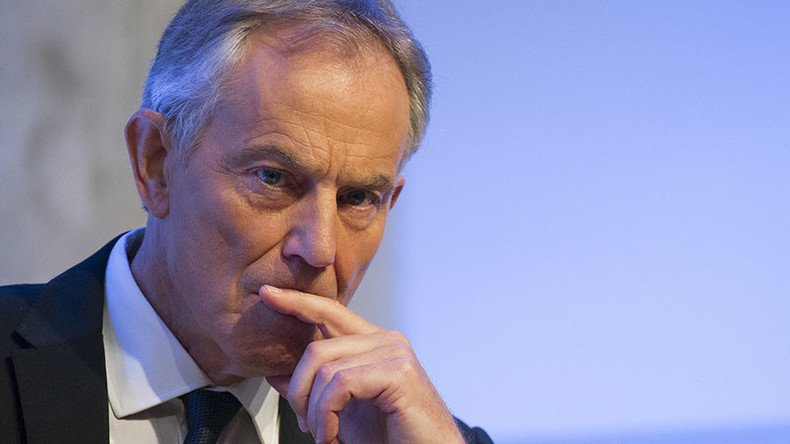 Britain should be part of the proposed EU army and stay in the union despite the efforts of "backwards-looking" Euroskeptics to withdraw, controversial former PM Tony Blair claims.
Writing in Newsweek magazine, Blair said there has never been a stronger need for European unity, on defense and elsewhere, and that the EU must bind together and ignore those who are "forever looking backward to break the union asunder."
Blair said the rise of China and India as major global powers meant the balance of global power may shift. If Britain wished to stay relevant, he argued, it must remain bound to Europe.
He said smaller countries which have population of below 100 million would be wise to rely on their "geographical relationships" to stay ahead of the game and a major part if this involves a pan-European defense force.
"I would argue that in the medium term, there will be a growing requirement for Europe to build defense capability.
"That force would not supplant NATO but would have the independent ability to take military action at times when Europe's security interests are threatened when the US may decide not to be involved," he said.
Euroskeptics were quick to fire back at Blair.
"If you look at other parts of the EU, they soon become bloated, unwieldy and heavily bureaucratic institutions and I have little doubt that an EU army would go the same way," UK Independence Party (UKIP) defense spokesman Mike Hookem told the Express newspaper.
Tony Blair, who is hugely responsible for so much death and chaos with his warmongering, calls for an EU army. Typical!

— Steve (@SteveUKIP) January 15, 2016
Hookem also took a swipe at Blair's arguably checkered record on military strategy.
"At the moment we are still waiting for the results of the multimillion-pound Chilcot inquiry that has taken years to produce.
"Until its release I would advise Mr. Blair to keep his own council on military matters," he said.
You can share this story on social media: