3 Hatton Garden suspects found guilty of 'largest burglary in English history'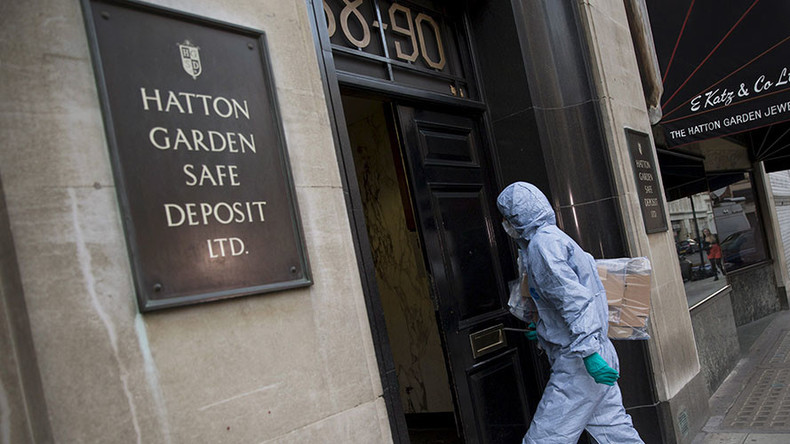 Three men have been found guilty for their involvement in the £14 million Hatton Garden heist, the largest burglary in English legal history.
William Lincoln, 60, Carl Wood, 58, and Hugh Doyle, 48, have been convicted over of last year's April raid in which the thieves planned a "sophisticated" break-in.
Wood and Lincoln were found guilty of conspiracy to burgle, while Doyle was convicted of conspiracy to conceal, convert, or transfer criminal property.
A fourth suspect, Jon Harbison, was cleared of involvement.
Opening the trial at Woolwich Crown Court on Thursday, prosecutor Philip Evans told the jury: "This offence was to be the largest burglary in English legal history."
"Two of these men had also been involved in some of the biggest acquisitive crime of the last century, and the other two had for many years in their earlier lives been involved in serious theft."
Valuable goods worth up to £14 million were stolen when the criminals broke into Hatton Garden's Safe Deposit.
Barely a third of the stolen goods have been recovered, according to the Daily Mirror.
John Collins, 75, of Islington; Daniel Jones, 58, of Enfield; Terry Perkins, 67, of Enfield; and Brian Reader, 76, of Dartford, all pleaded guilty to conspiracy to commit burglary at an earlier hearing.
All of those found guilty will be sentenced together on a date to be confirmed.
During Thursday's trial, the jury also heard that the gang's leader, Reader, was a former top lieutenant for crime boss Kenneth Noye.
He was previously charged with murdering a police officer, but was cleared three decades ago.
You can share this story on social media: