Poor odds: Britons gamble £1mn against Donald Trump winning presidency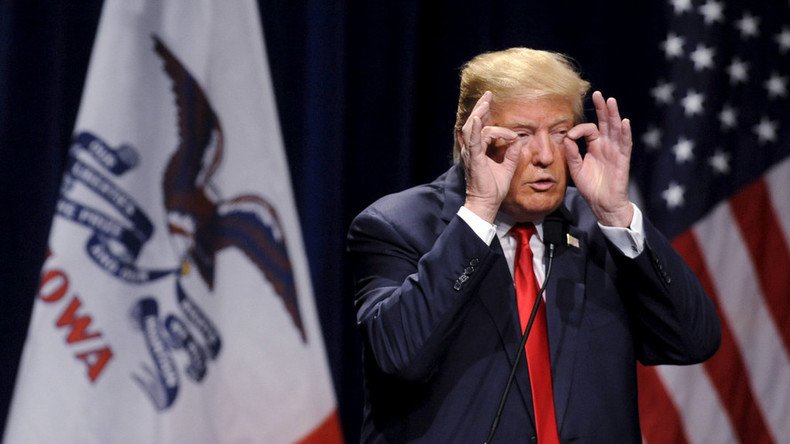 Gamblers in the UK have bet more than £1 million ($1.4 million) on US presidential hopeful Donald Trump losing his bid for the White House.
The Republican candidate's controversial campaign has caught the attention of British punters, the vast majority of whom think he has little chance of becoming president.
In contrast, internet betting agency Matchbook has recorded just £80,000 on Trump winning the election in November.
The picture is completely different in the United States, where the billionaire real estate tycoon currently leads polls on who will win the Republican ticket by an average of 16 points.
Bookies in the UK are expecting the 2016 presidential election to attract a record number of bets, partly thanks to Trump having "whipped up a level of interest," according to Matchbook spokesman Ian Noctor.
Speaking to the IBTimes, Noctor said the British public were turned off Trump after his bombastic remarks vilifying Mexicans and Muslims.
"The way Trump has conducted himself is really grabbing our interest. Trump has spent most of his time slagging off not only the Democratic hopeful but also his Republican rivals.
"Also his comments on everything to Muslims to Mexicans has resulted in [betters] thinking 'look at this guy, he's never going to make it all the way' so the sensible thing for me to do would be to bet against him winning."
Trump came under fire last summer when he suggested the majority of Mexicans entering the US are criminals.
"When Mexico sends its people, they're not sending their best; they're not sending you," he said during a campaign speech on June 16.
"They're sending people that have lots of problems, and they're bringing those problems with us. They're bringing drugs. They're bringing crime. They're rapists. And some, I assume, are good people."
More recently, Trump provoked worldwide outrage when he said he would ban Muslims from entering the United States if he became president.
Matchbook has given Trump a 26 percent chance of winning the Republican nomination, putting him in second place after Marco Rubio (31 percent) but ahead of Ted Cruz (24 percent).
In the event Trump wins the Republican nomination, Noctor still thinks he will fail at the general election.
"What you find that Trump is expert at is getting media attention, but as my grandmother used to say 'empty vessels make most noise,'" he said.
Birmingham University politics professor David Hastings Dunn told USA Today that British people are fascinated by US elections.
"There is a lot of activity, lots of candidates, lots of events and lots of colorful characters. In the UK system, where leaders come up through the parliamentary system, there is less scope for rank outsiders, such as regional politicians or bombastic billionaires to take part in the political process in the same way.
"The likes of Trump and his antics are watched with schadenfreude as a lesson in the politics of anti-politics.
"America may be bigger and richer, but Britons get a sense of satisfaction from knowing that your politics are even more unproductive, vulgar and captured by special interest than ours."
You can share this story on social media: